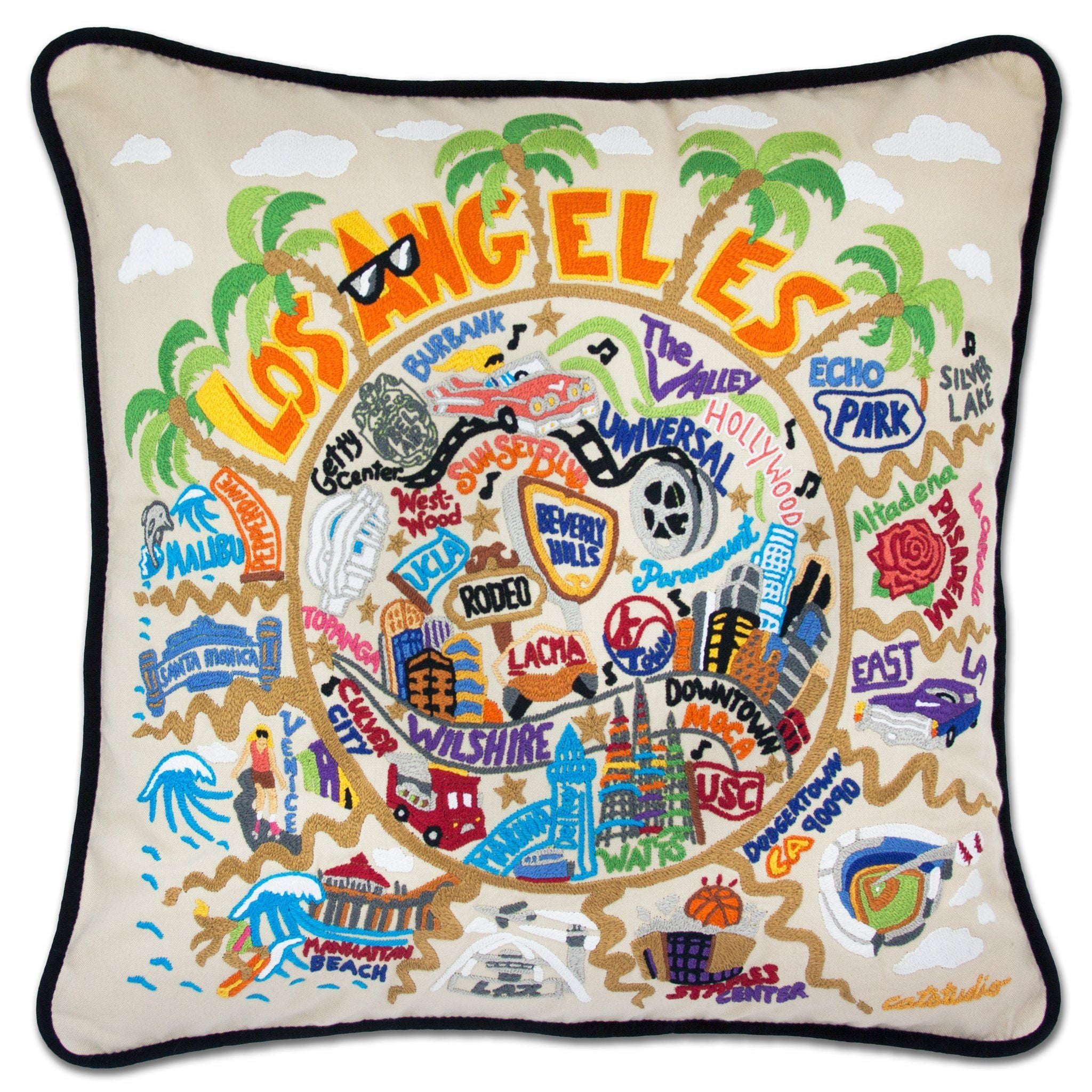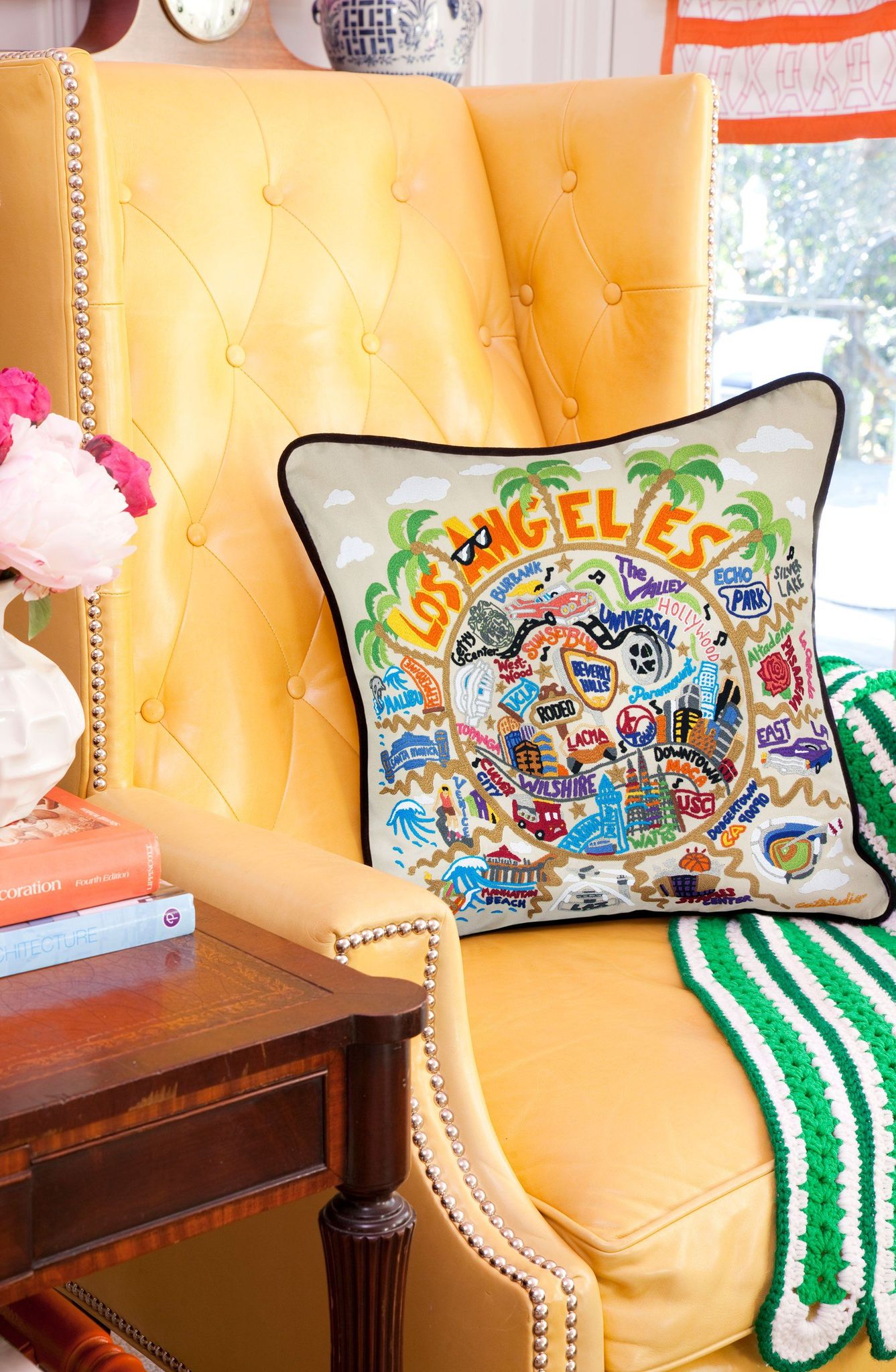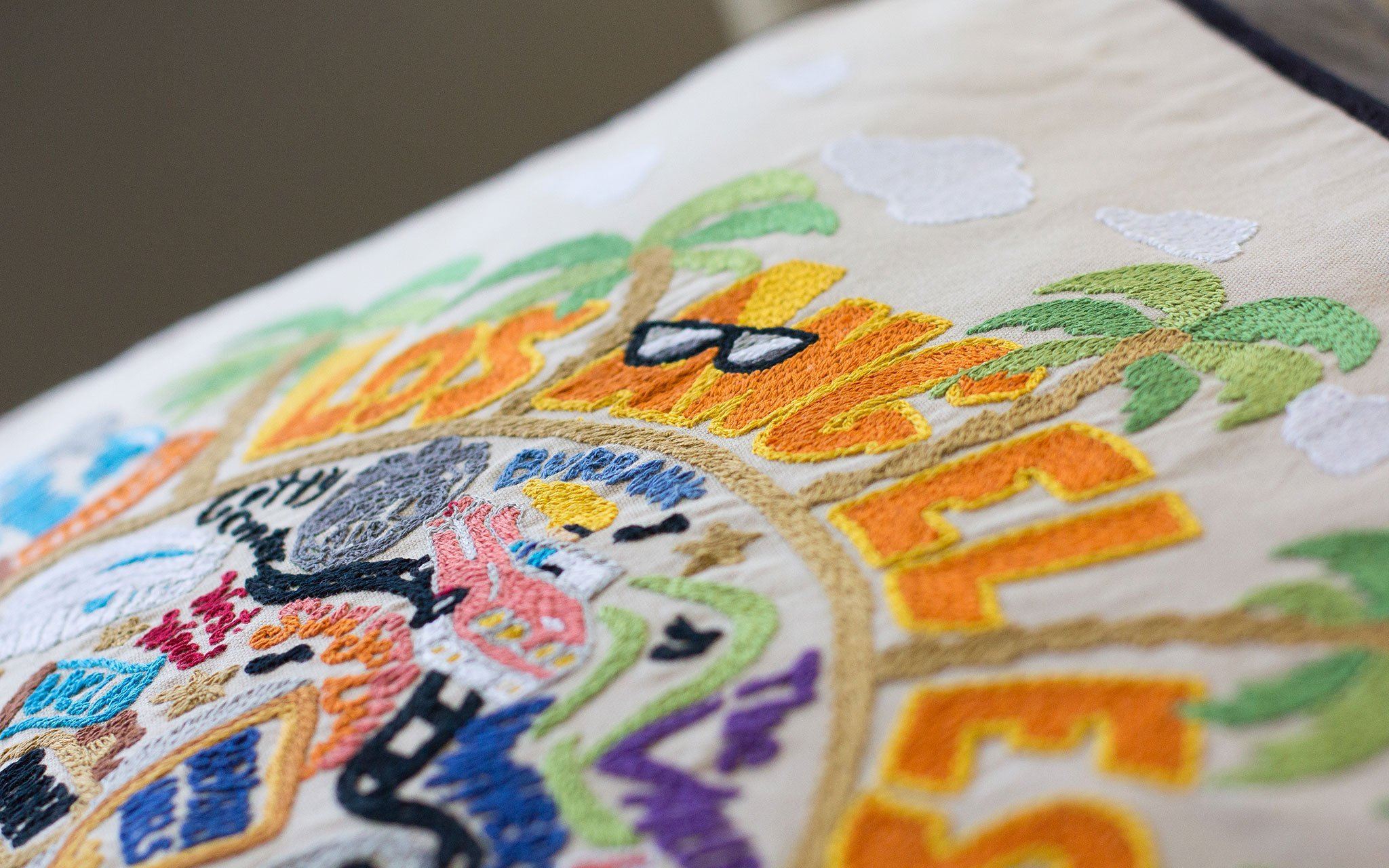 Los Angeles Hand-Embroidered Pillow
Catstudio
From Malibu to Mickey, Watts Tower to Venice, Sunglasses to Surfing, and Cadillacs on Sunset, this original design celebrates the city of Los Angeles with amazing detail!
This pillow is entirely
EMBROIDERED by HAND
on 100% Organic Cotton. Amazingly, it can take up to one week to embroider one pillow! It is also unique in nature since each artisan incorporates a certain flair to their work, and every piece is signed on the tag. Created on tea-colored background, accented with black velvet piping, and finished with a 3-button closure. 20 x 20 inches.