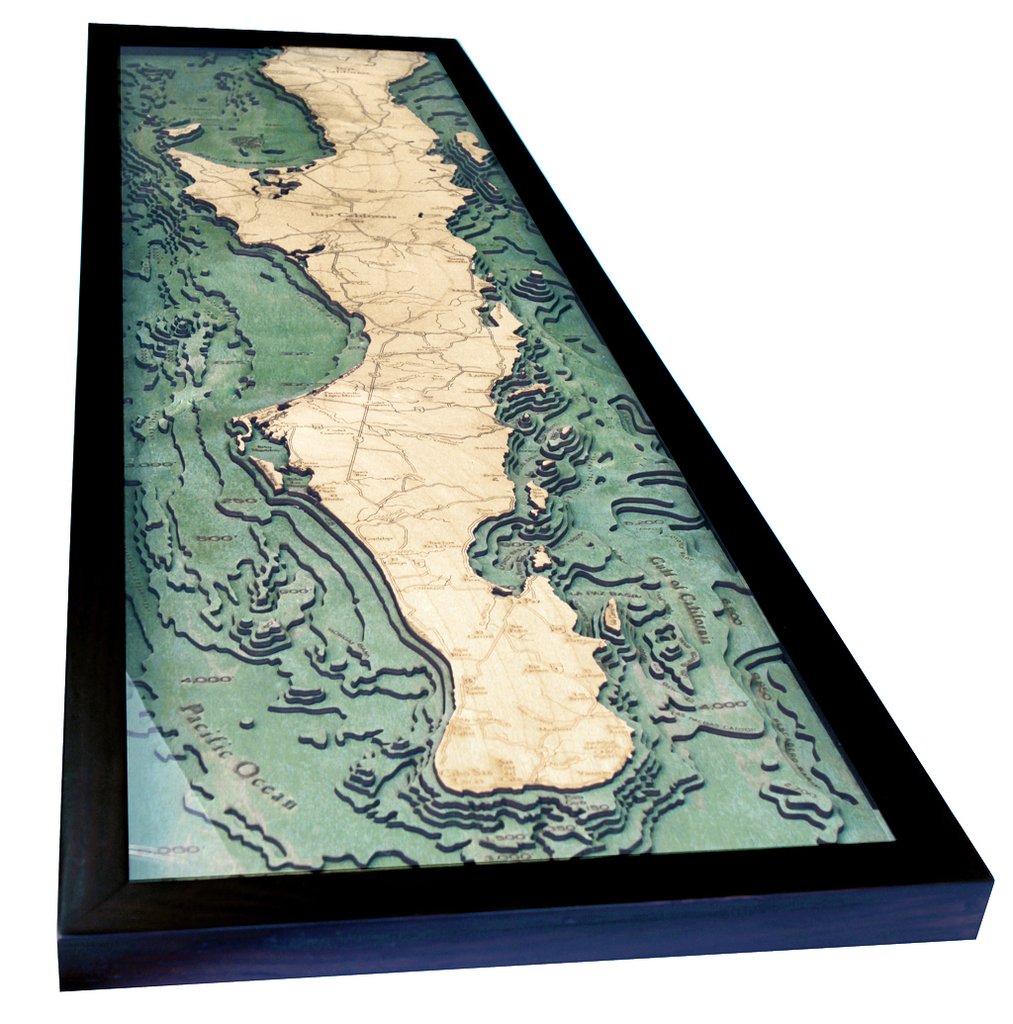 Baja Peninsula 3-D Nautical Wood Chart
ei home
A 3-D nautical wood map featuring Baja, the second longest peninsula in the world.
Located between the Gulf of California and the Pacific Ocean, the Baja Peninsula is a popular destination for vacationers, sport-fishermen, whale-watchers, and desert-racers from the United States and Canada.
Points of Interest Include:
 Cabo San Lucas, Sea of Cortez, Gulf of California, and the Pacific Ocean.
Our wood charts are made from Baltic birch and have a solid wood frame for ready to hang.