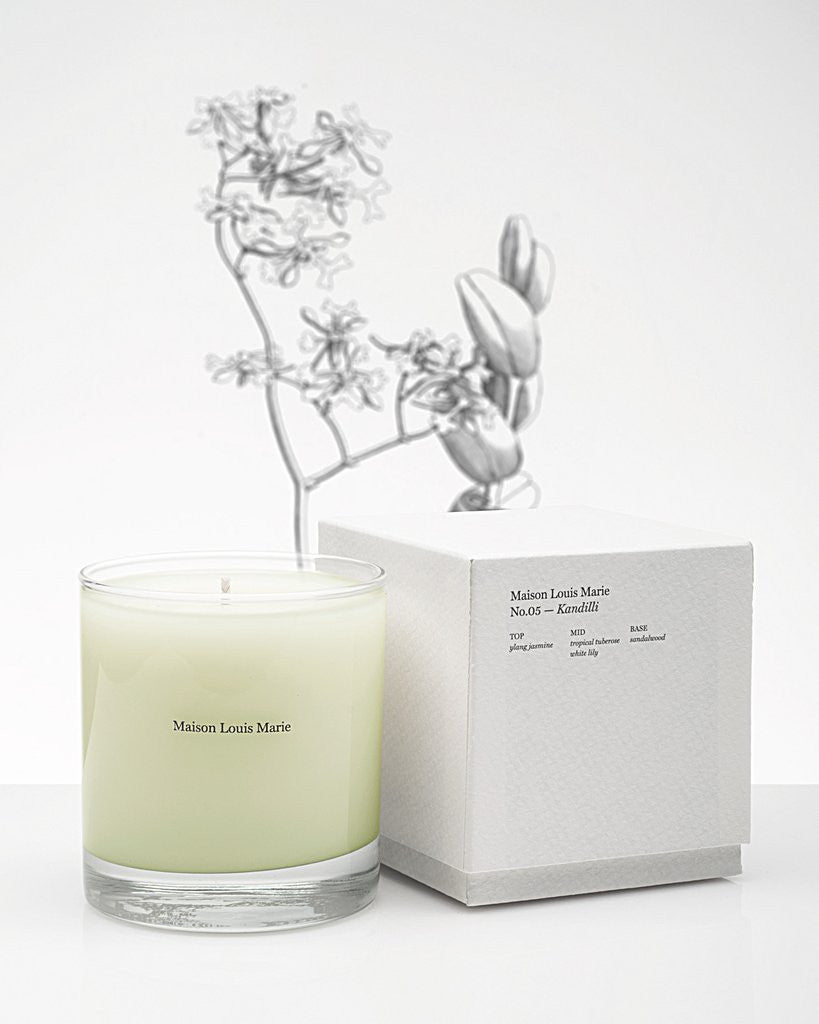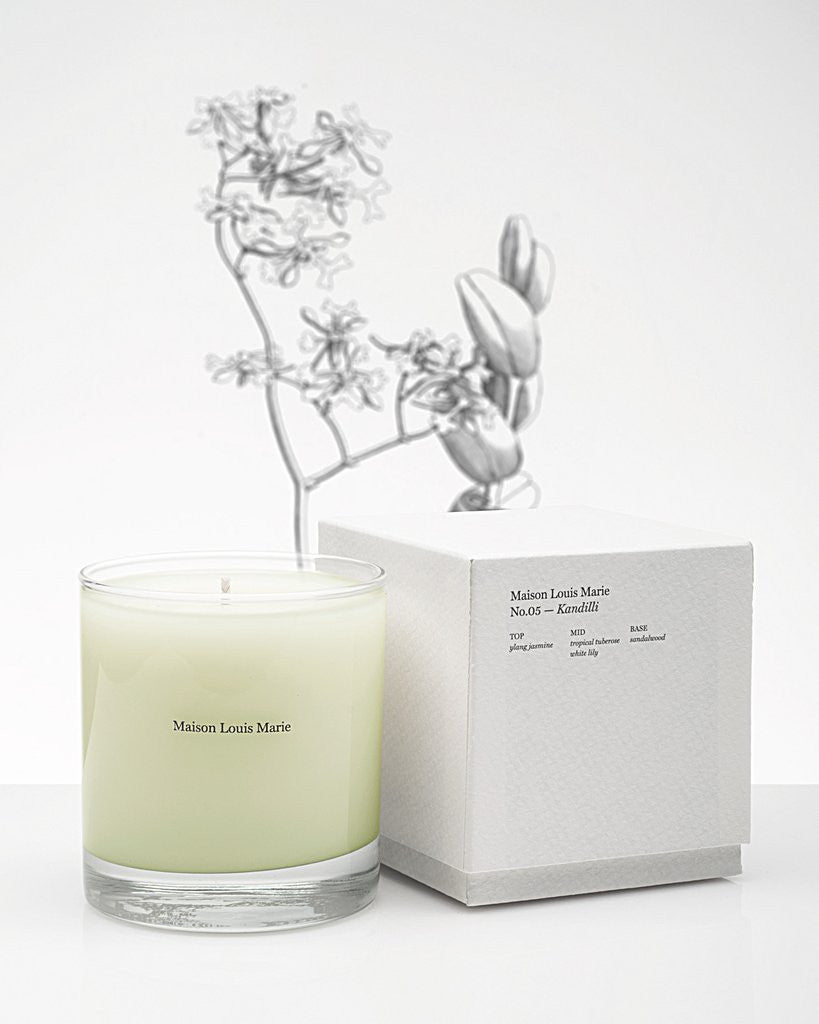 No.05 Kandilli Candle
Maison Louis Marie
Kandilli is a small village set in the Asian bank of the Bosphorus in Istanbul, where my mother, Twinkie, experienced her first scent of a tuberose flower at the age of sixteen.
This scent is a tropical tuberose accorded with a white lily background and sits on a warm amber sandalwood base.
Top Note: Ylang jasmine
Mid Note: Tropical Tuberose, White Lily
Base Note: Sandlwood
Wax: soy blend
8.5 Oz Candle
Dimension: 3.5" tall, 3" wide 
Cotton wick - Soy blend.