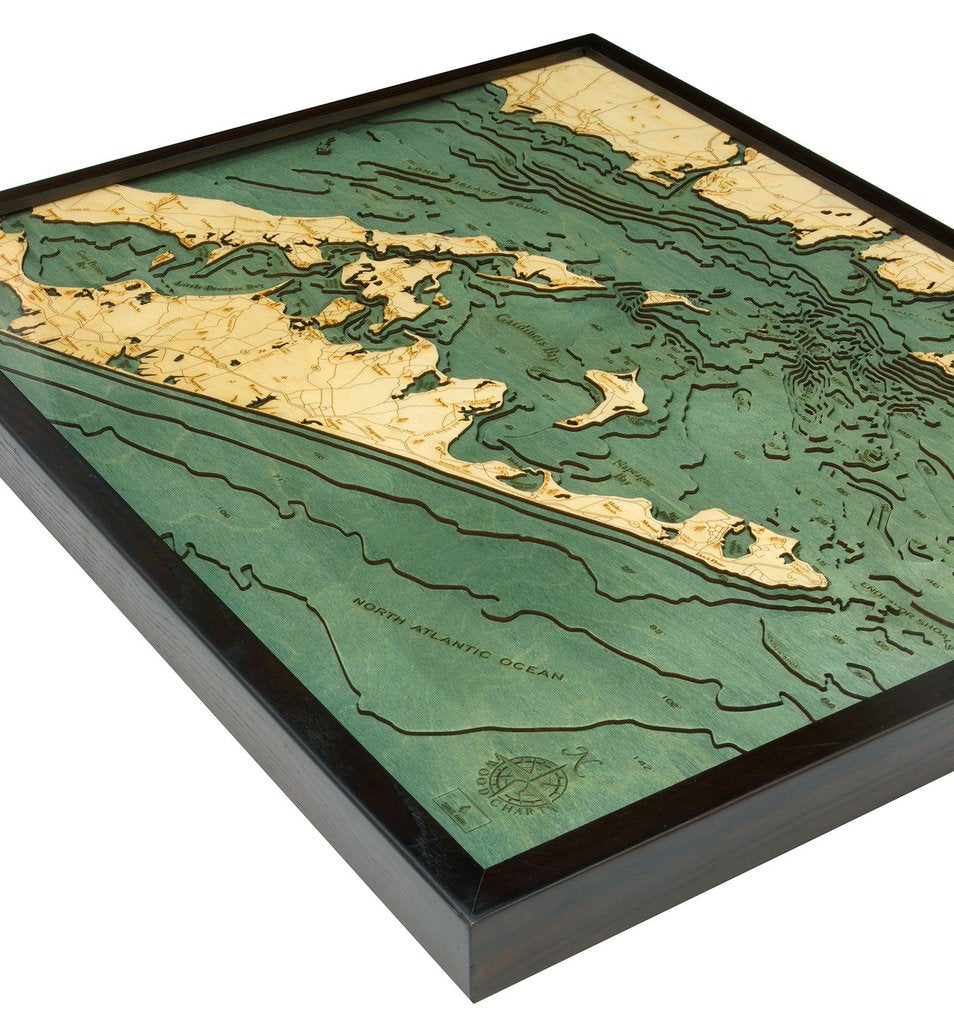 Long Island Sound / The Hamptons 3-D Nautical Wood Chart
ei home
Centered around the Hamptons, this chart details the beauty of the Atlantic estuary known as Long Island Sound. Its tidal marshes are some of the most productive in the world, producing three to seven tons per acre per year of vegetation, largely in the form of salt marsh grasses. When this grass is flushed out into the sound, it directly contributes to the great finfish and shellfish production the area has become known for.
Points of Interest:
Montauk, Hither Hills State Park, Hampton Bays, Amagansett, East Hampton, Hither Woods, Southold, and Shelter Island.
Our wood charts are made from Baltic birch and have a solid wood frame.