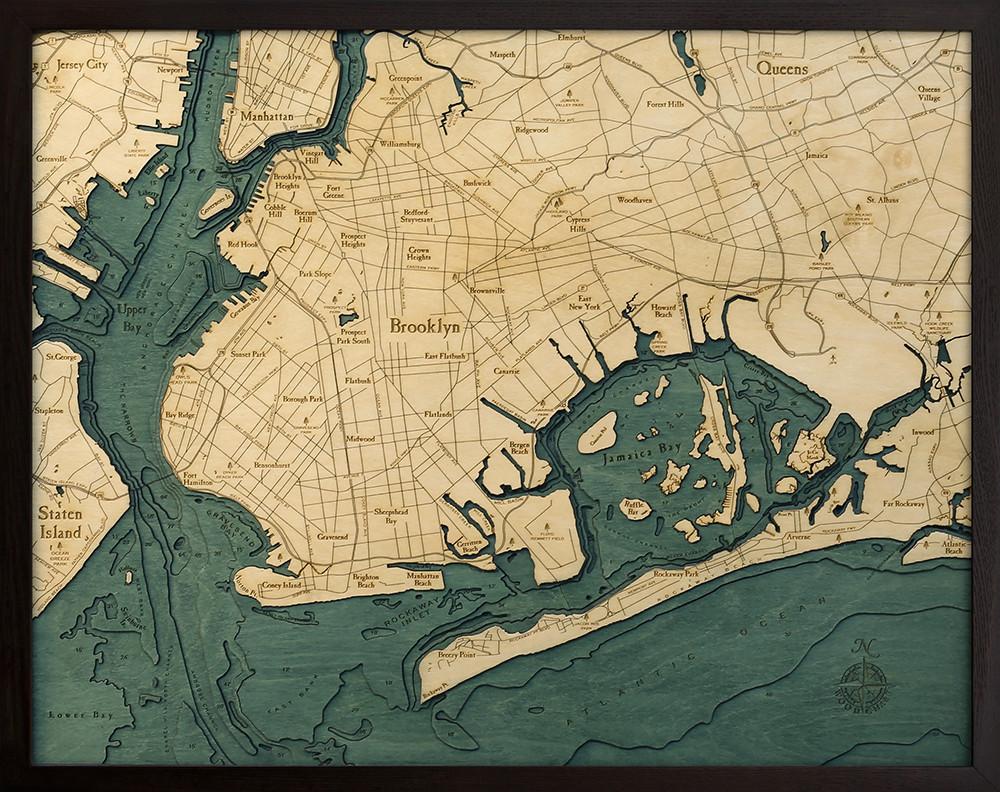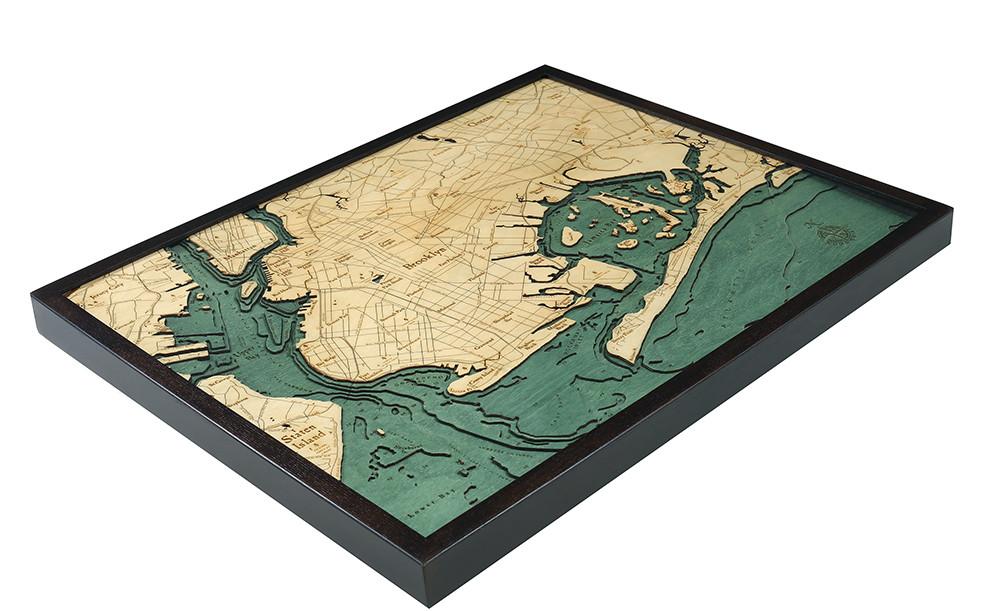 BROOKLYN, New York 3-D Nautical Wood Chart
ei home
Located on the western end of Long Island, Brooklyn is the most populous of New York City's five boroughs. Brooklyn was an independent incorporated city until January 1, 1898, when, after a long political campaign during the 1890s, according to the new Municipal Charter of "Greater New York," Brooklyn was consolidated with the other cities, boroughs, and counties to form the modern "City of New York". The borough continues, however, to maintain a distinct culture. Many Brooklyn neighborhoods are ethnic enclaves. Brooklyn's official motto, displayed on the Borough's seal and flag, is Eendraght Maeckt Maght, which translates from early modern Dutch to "Unity makes strength".
Points of Interest Include:
Greenpoint, Williamsburg, Brighton Beach, Coney Island, Brooklyn Heights, Canarsie, Flatlands,  and Park Slope.
Our wood charts are made from Baltic birch and have a solid wood frame.