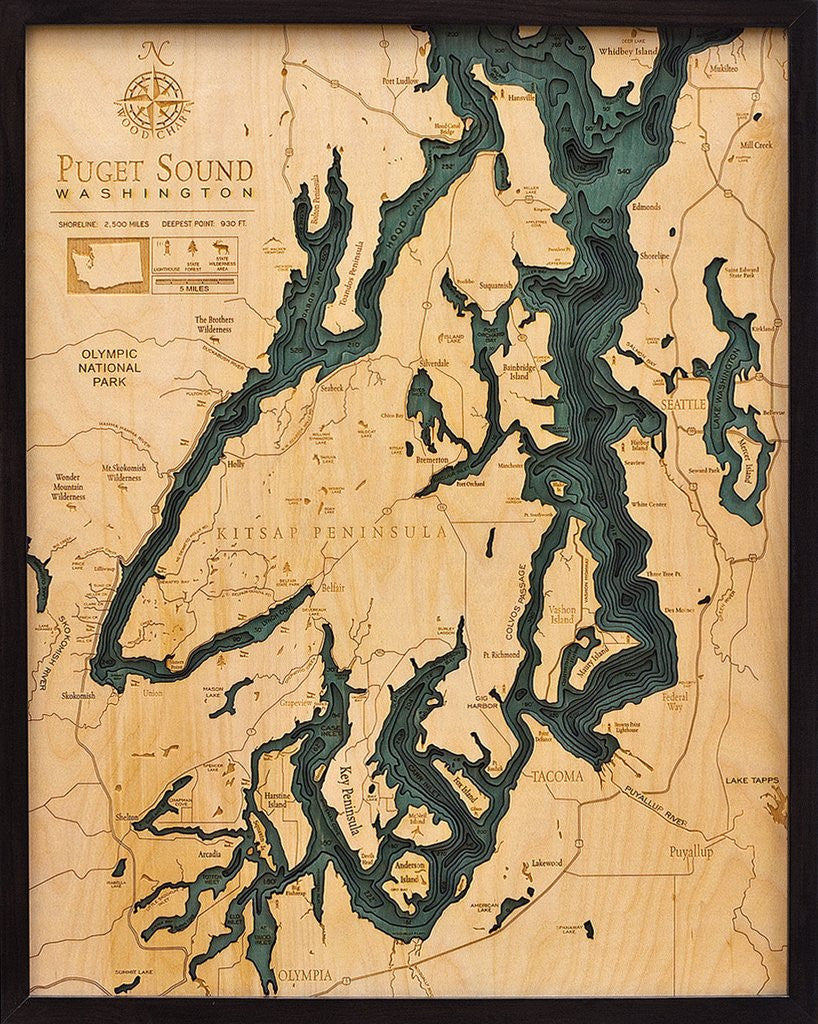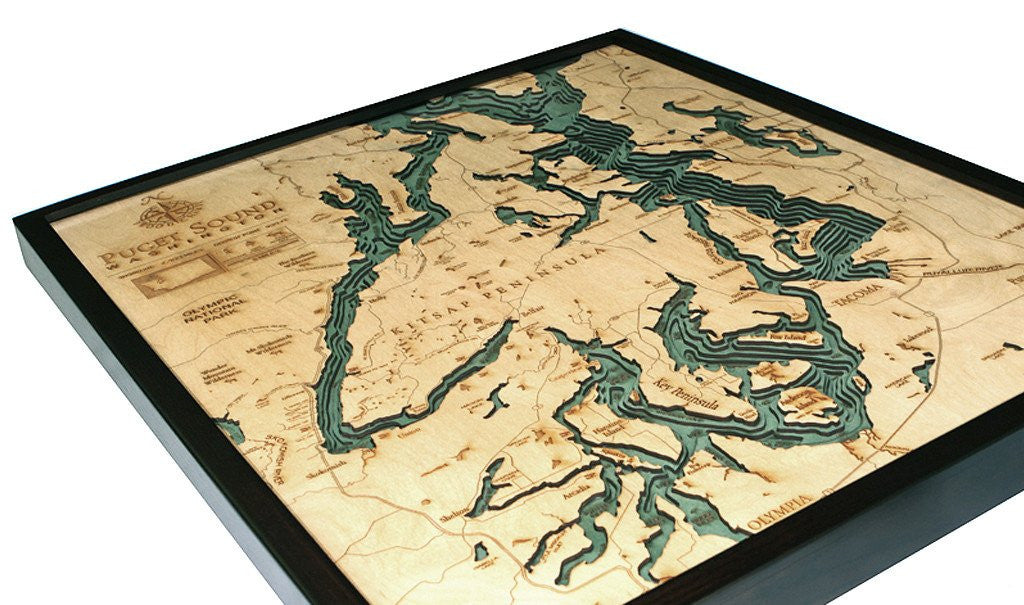 Puget Sound, 3-D Nautical Wood Chart
ei home
Part of the Salish Sea, the Puget Sound was shaped by glaciers that retreated around 11,000 years ago. Ice sheets about 3,000 feet thick covered Seattle (nearly 6,000 feet at the US/Canada border), and when they retreated, they carved Lake Washington, Sammamish, Hood Canal, and the main Puget Sound basin.
Points of Interest Include:
Bainbridge Island, Belfair, Bremerton, Gig Harbor, Kitsap Peninsula, Olympia, Olympic National Park, Seattle, Tacoma, and Whidbey Island.

Our wood charts are made from Baltic birch and have a solid wood frame. They come ready to hang.
.