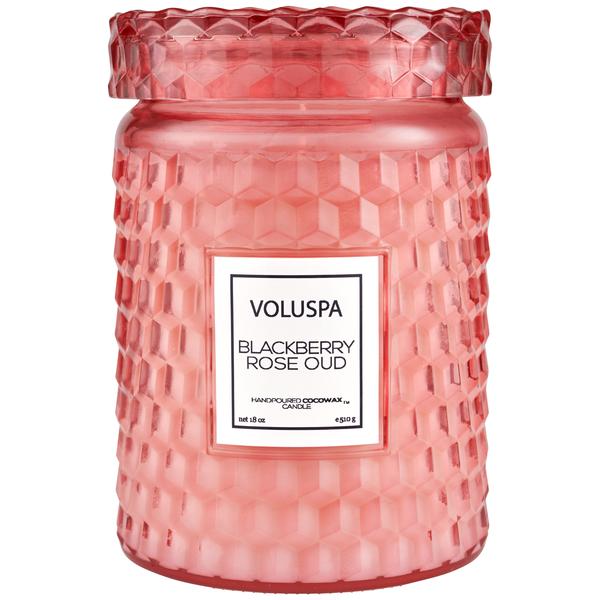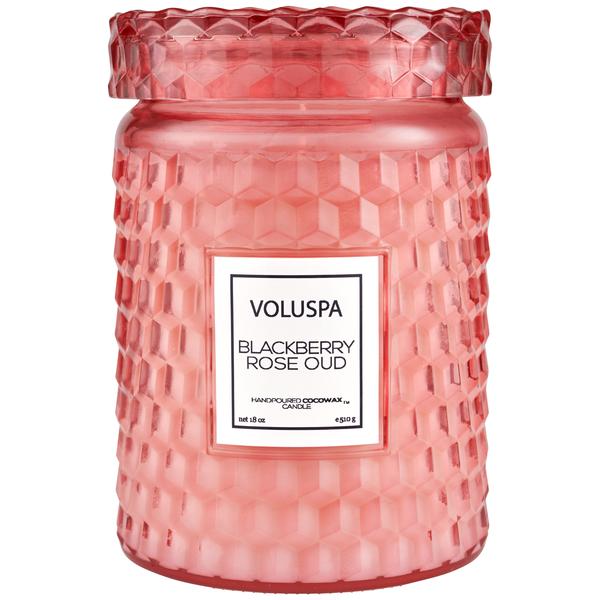 BLACKBERRY ROSE OUD Candle
Rose by Voluspa
Notes of Blackberry, Chypre, Rose & Oud.

Sophisticated sweetness makes Blackberry Rose Oud a playful floral fragrance with a mysterious side.Warm fruity sweetness from blackberries mixes with romantic rose notes to perfectly balance the velvet woody notes of Oud.

One wick custom glass candle with matching glass lid. Voluspa's best-selling format gets an update with a 3D geometric cube pattern! You'll love using the jar for jewelry, flowers or decor long after the candle is gone.
Burn Times
Small boxed glass : 40 hours
Macaron: 15 hours
Large Jar: 100 Hours