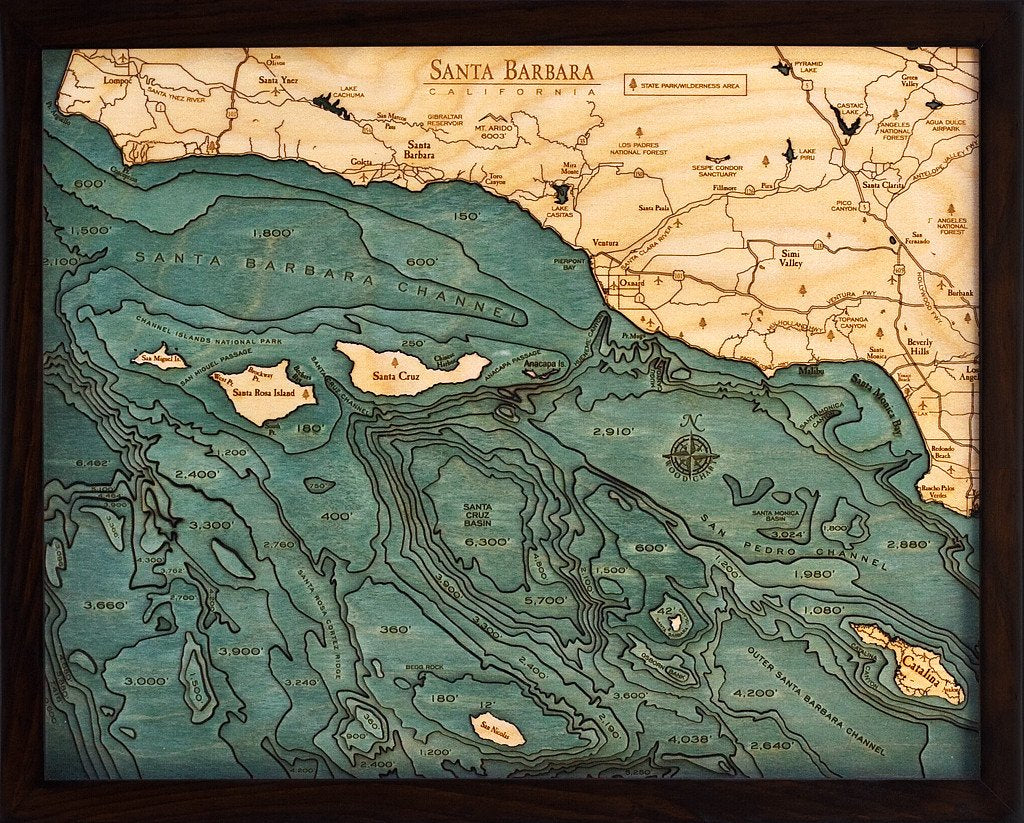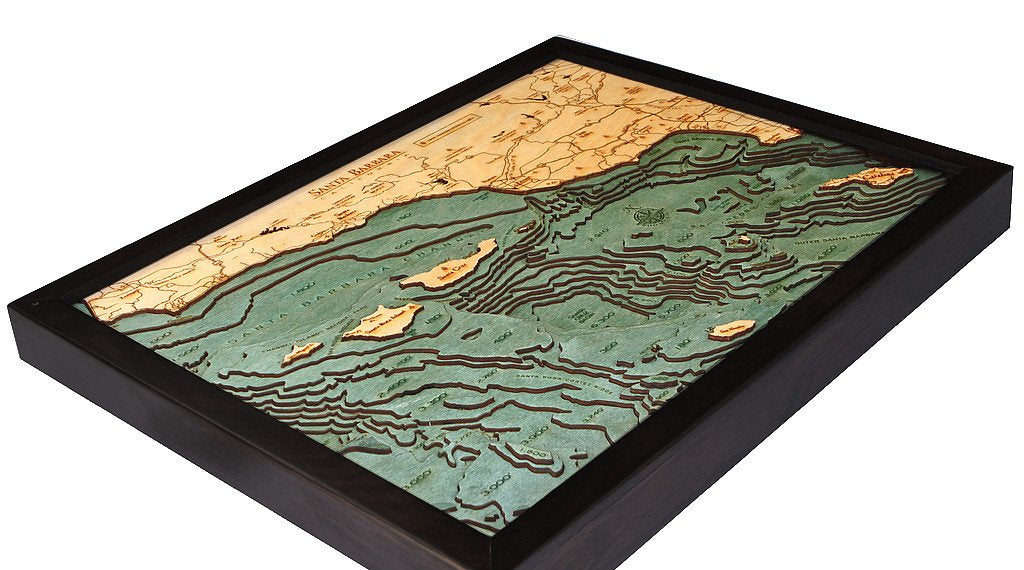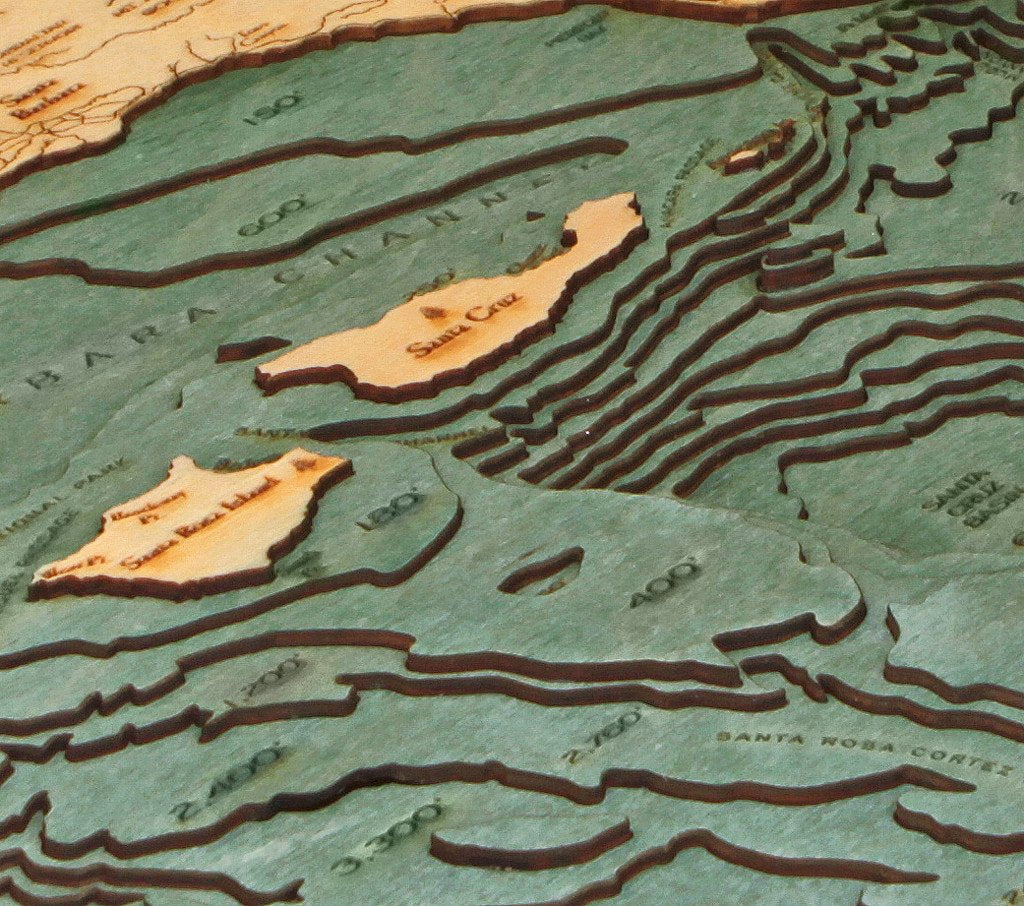 Santa Barbara/ Chanel Islands, 3-D Nautical Wood Chart
ei home
Santa Barbara lies on the central California coast, with the Santa Ynez Mountains as dramatic backdrop. Downtown, Mediterranean-style white stucco buildings with red-tile roofs reflect the city's Spanish colonial heritage. Lining State Street are upscale boutiques and restaurants offering local wines and seasonal fare. On a nearby hill, Mission Santa Barbara, founded in 1786, houses Franciscan friars and a small museum. The Santa Barbara Channel Separates the city of Santa Barbara from the relatively undeveloped Channel Islands.

Points of Interest:
Santa Barbara, Channel Islands National Park, Santa Ynez, Santa Cruz, Santa Rosa Island, Catalina, Santa Monica Bay, Ventura, Simi Valley, and Los Padres National Forest.

Our wood charts are made from Baltic birch and have a solid wood frame. They come ready to hang and we will provide free shipping within the continental United States.