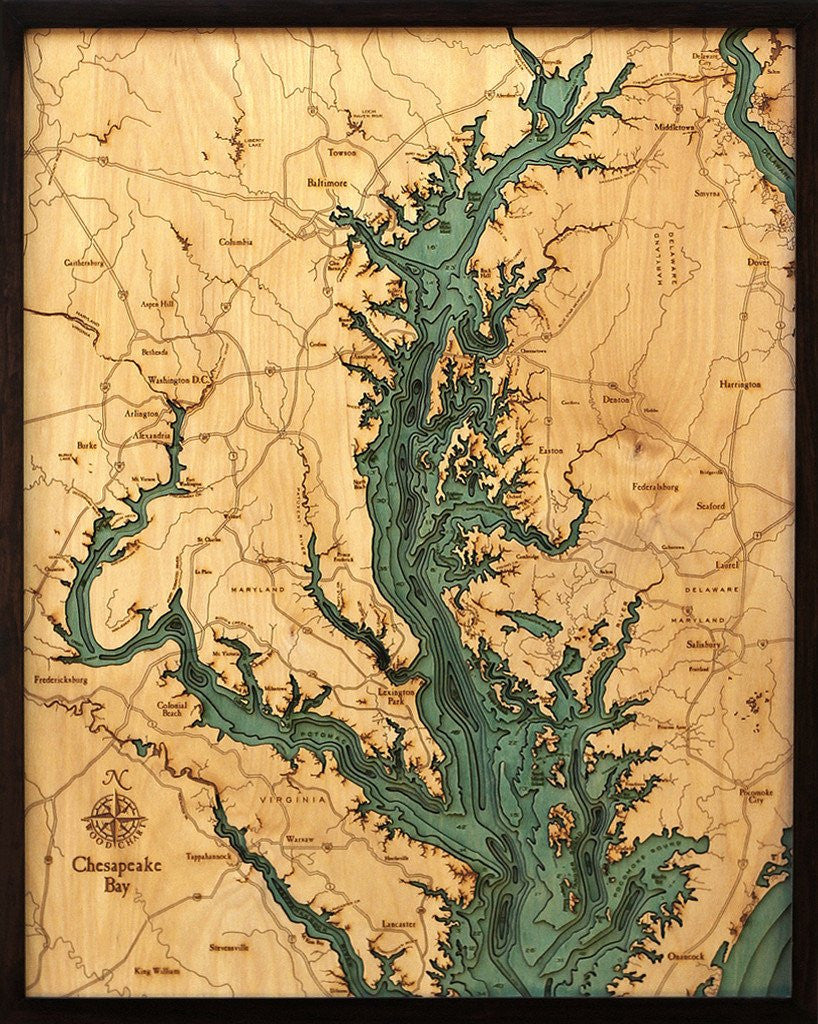 Chesapeake Bay, 3-D Nautical Wood Chart
ei home
More than 150 rivers and streams drain into Chesapeake Bay, the largest estuary in the United States. It drains a basin of over 64,000 square miles into the Atlantic Ocean, but it's actually quite shallow. Its average depth is only 21 feet and almost a quarter of the bay is less than 6 feet deep.
Points of Interest Include:
Arlington, Baltimore, Dover, Lexington Park, Nanticoke River, Pocomoke Sound, Potomac River, and Washington D.C.
Our wood charts are made from Baltic birch and have a solid wood frame. They come ready to hang.