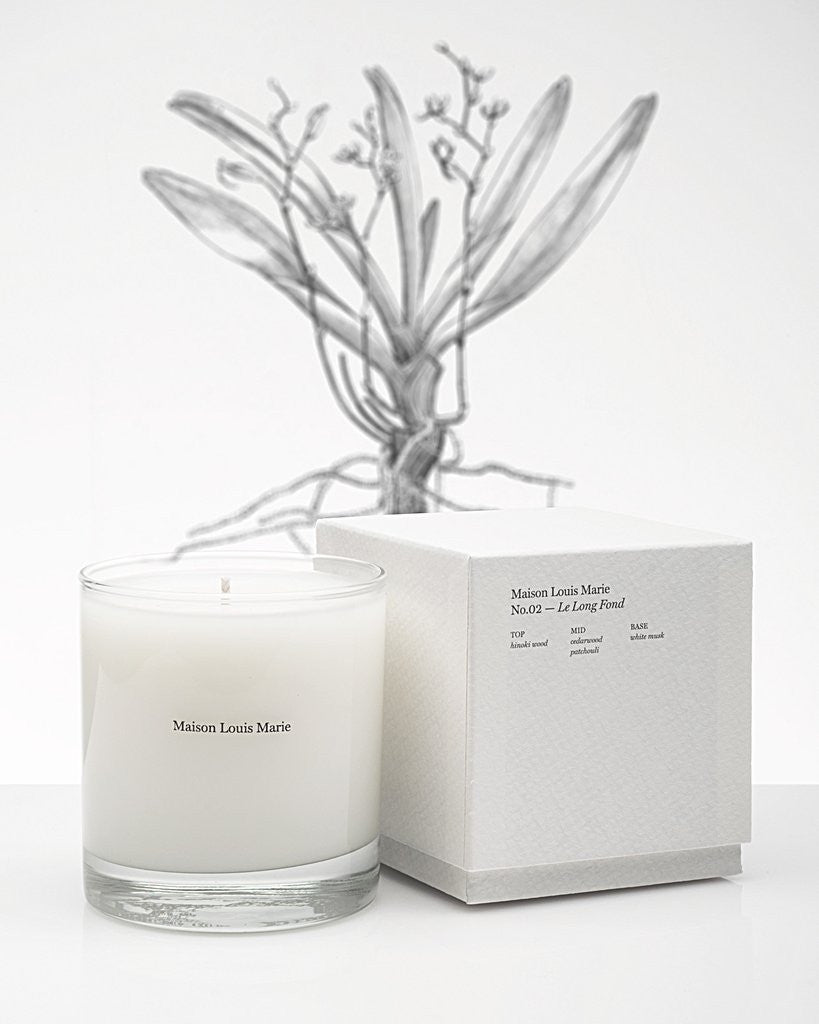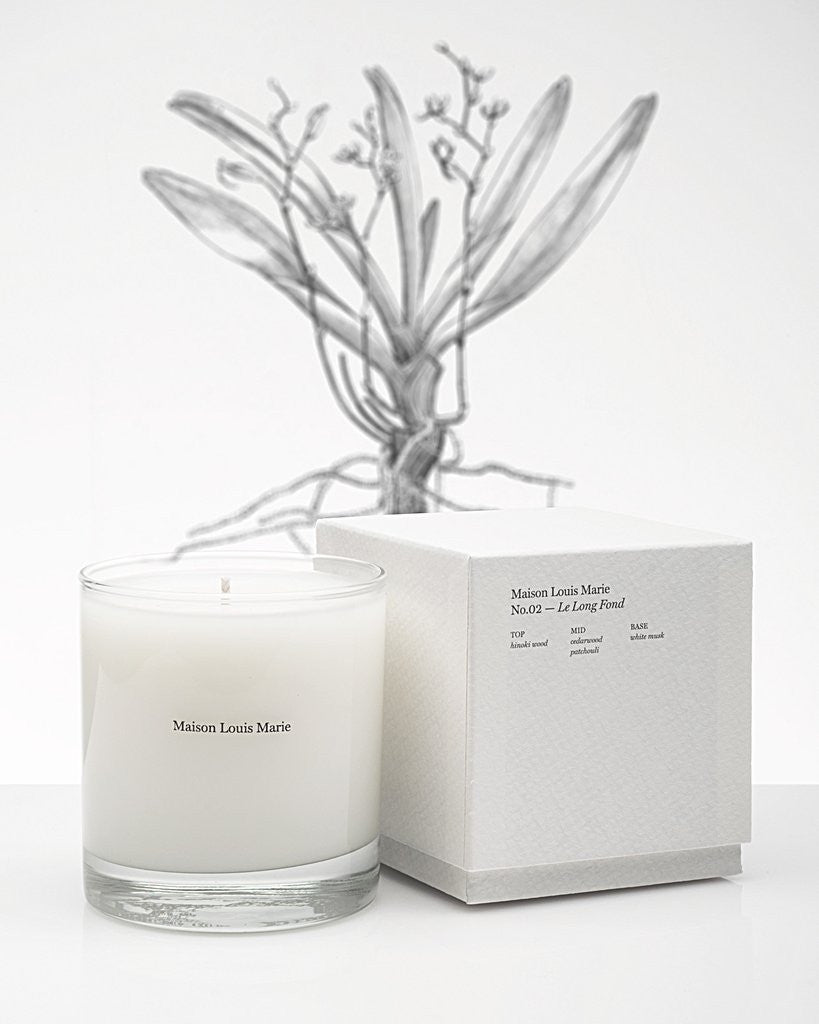 No.02 Le Long Fond Candle
Maison Louis Marie
Le Long Fond is a nursery in Belgium that was founded by my Grandfather in 1979 and is still active to this day.
This scent is a savory mixture of hinoki wood accord underlined by notes of cedarwood and patchouli with a strong amber character. 
Top Note: hinoki wood
Mid Note: cedarwood, patchouli
Base Note: white musk
Burn time: 60 hours
Wax: soy blend
8.5 Oz Candle
Dimension: 3.5" tall, 3" wide 
Cotton wick - Soy blend.