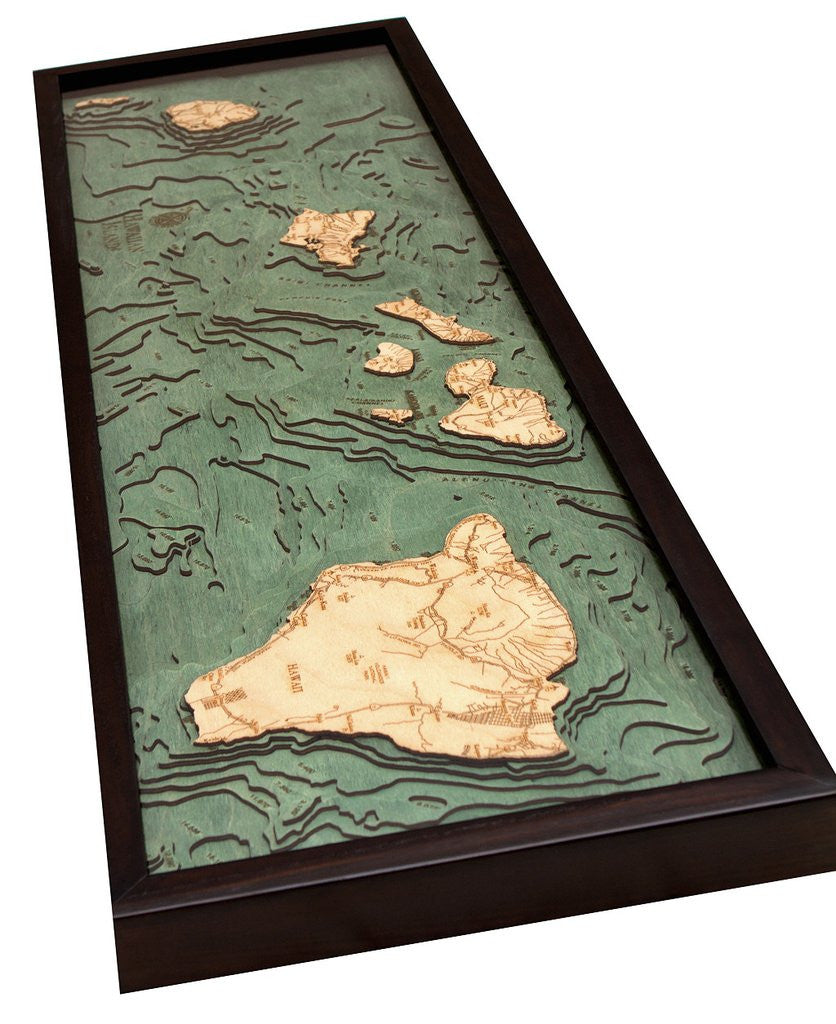 Hawaiian Islands (all of them), 3-D Nautical Wood Chart
ei home
The exposed peaks of a massive undersea mountain range, the Hawaiian Islands are an archipelago of 8 major islands which were formed as the Pacific tectonic plate moved over a hotspot in the Earth's mantle (at a rate of about 32 miles per million years). With more than 750 miles of shoreline, a temperate tropical climate, and a vibrant culture, there's something in Hawaii for everyone.
Points of Interest:
Hawai'i Volcanoes National Park, Pearl Harbor, Honolulu, Hilo, Mauna Kea, Kilauea, and Mauna Loa.
Our wood charts are made from Baltic birch and have a solid wood frame. They come ready to hang.