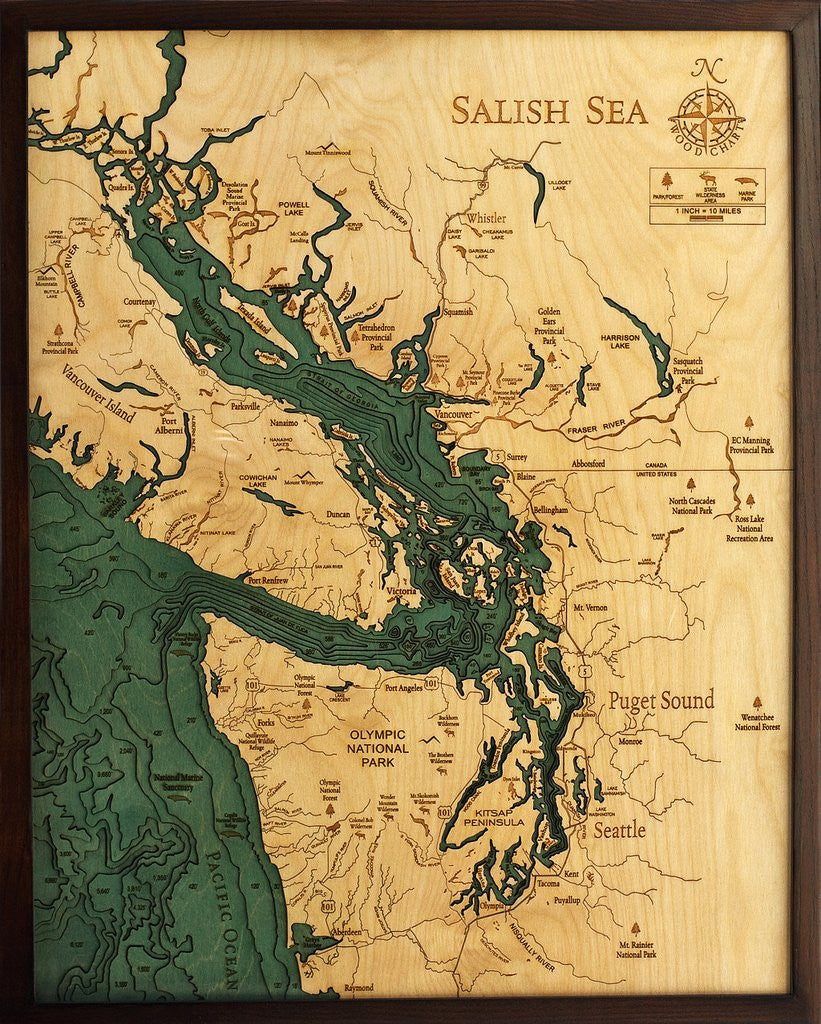 Salish Sea, 3-D Nautical Wood Chart
ei home
An intricate network of coastal waterways, the Salish (SAY-lish) Sea includes the Strait of Georgia, the Strait of Juan de Fuca, the Puget Sound, and all of their connecting channels and adjoining waters. This name was only recently made official (2009), in an effort to raise consciousness about the interconnectedness of the region's waters and ecosystems.
Points of Interest:
Vancouver, Seattle, Pacific Ocean, Olympic National Park, Vancouver Island, Puget Sound, San Juan Island, Kitsap Peninsula, Victoria, B.C., and North Gulf Islands.

Our wood charts are made from Baltic birch and have a solid wood frame. They come ready to hang.