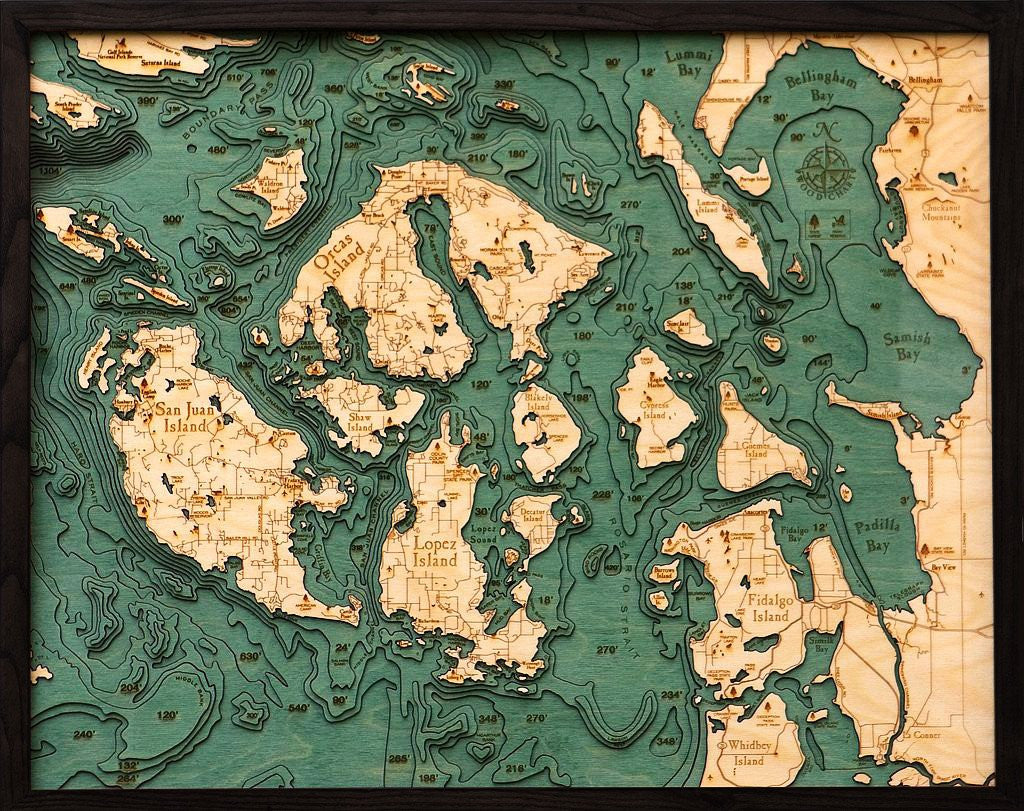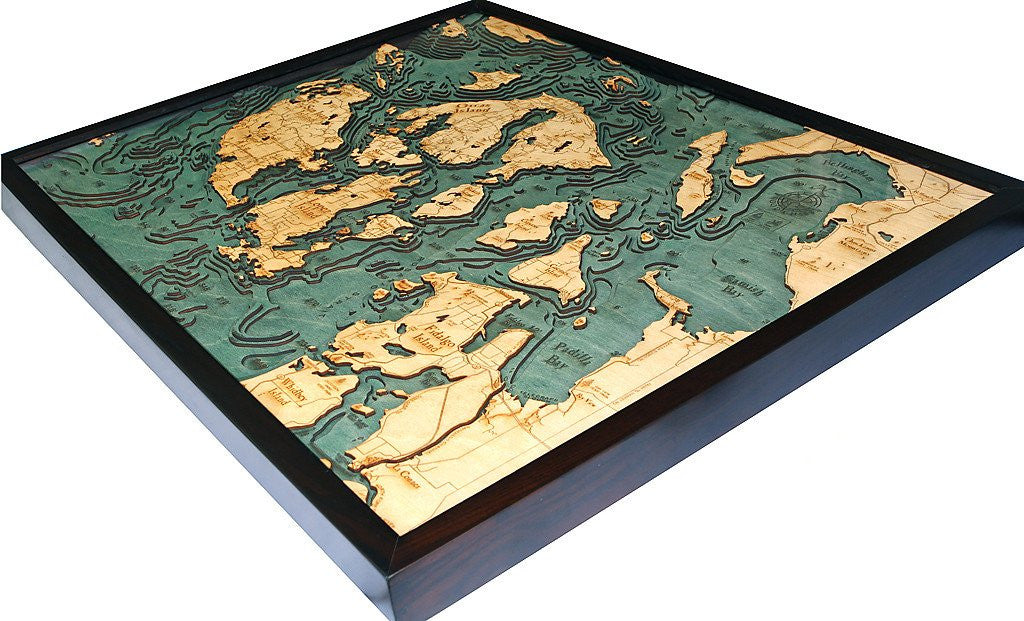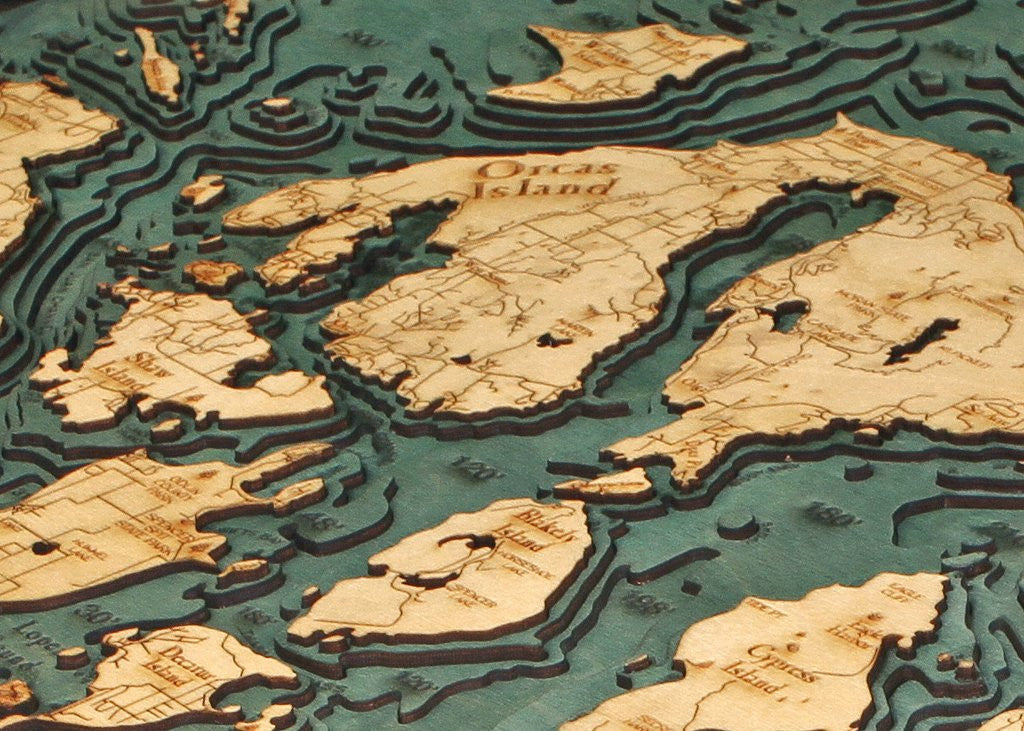 San Juan Islands, 3-D Nautical Wood Chart
ei home
The San Juan Islands are the pinnacles of a submerged mountain range that connects Vancouver Island with the mainland. They're a tidal-gateway between the open ocean and the Gulf of Georgia to the north. Because of this, heavy tide-rips are common in many of the island's inner channels. If it weren't for the interference caused by these tide-rips, the islands exposed shorelines would suffer from significant erosion during winter storms. Instead, erosion is most dramatic only during slack tide and high-water wave-cuts are visible on many of the islands exposed shorelines.
Points of Interest:
San Juan Island, Orcas Island, Lopez Island, Whidbey Island, Bellingham Bay, Lummi Bay, Boundary Pass, Padilla Bay, Samish Bay, and Fidalgo Island.
Our wood charts are made from Baltic birch and have a solid wood frame. They come ready to hang.