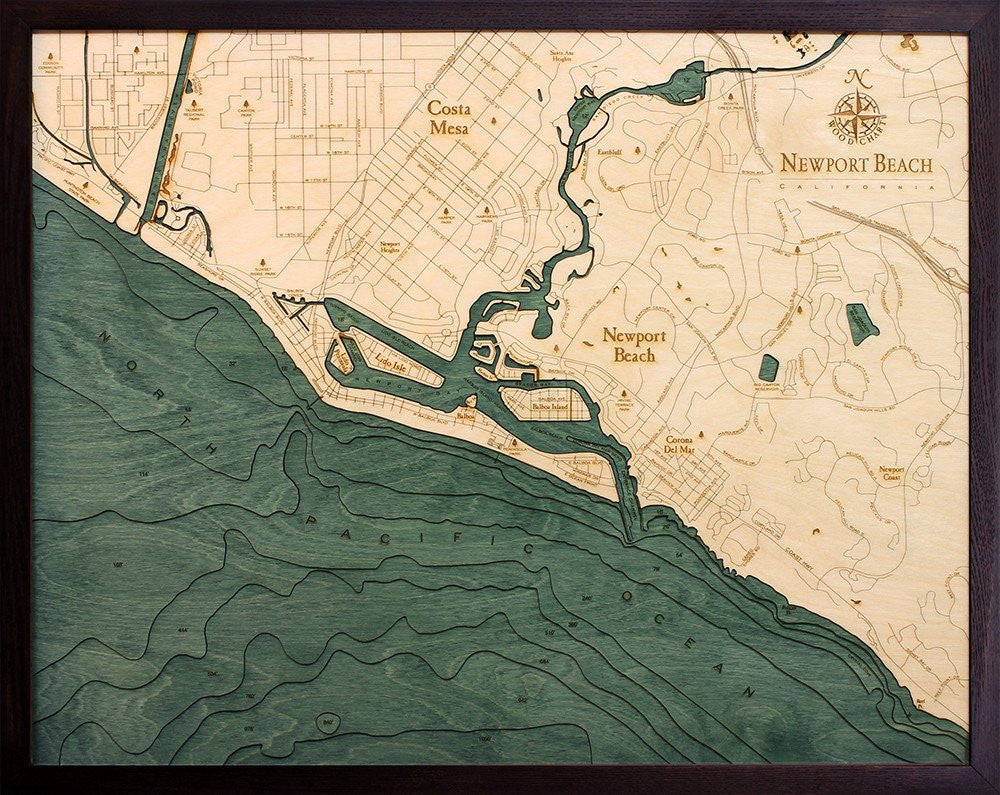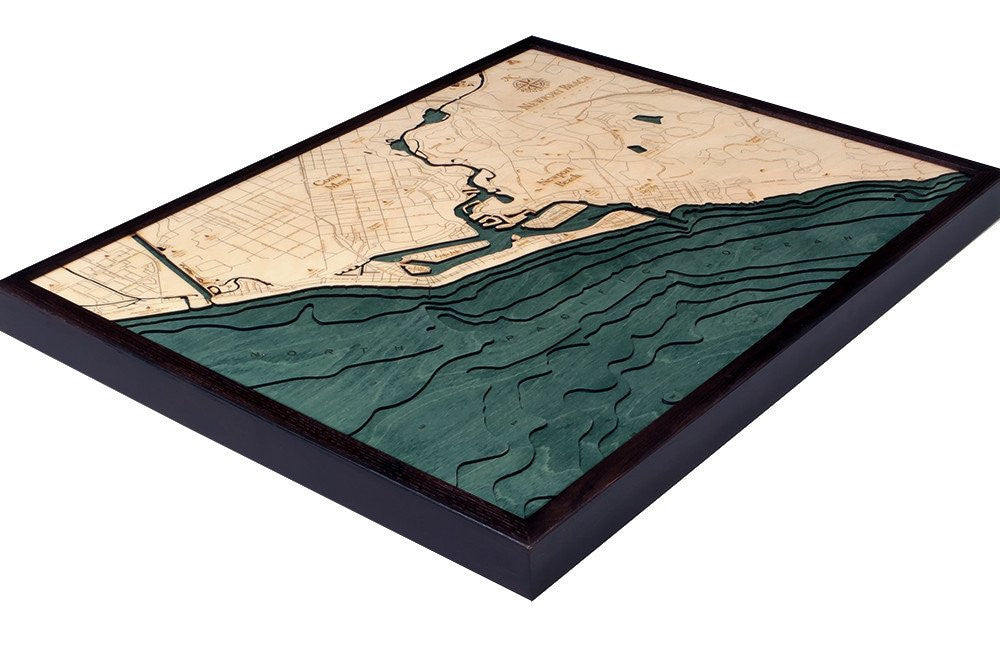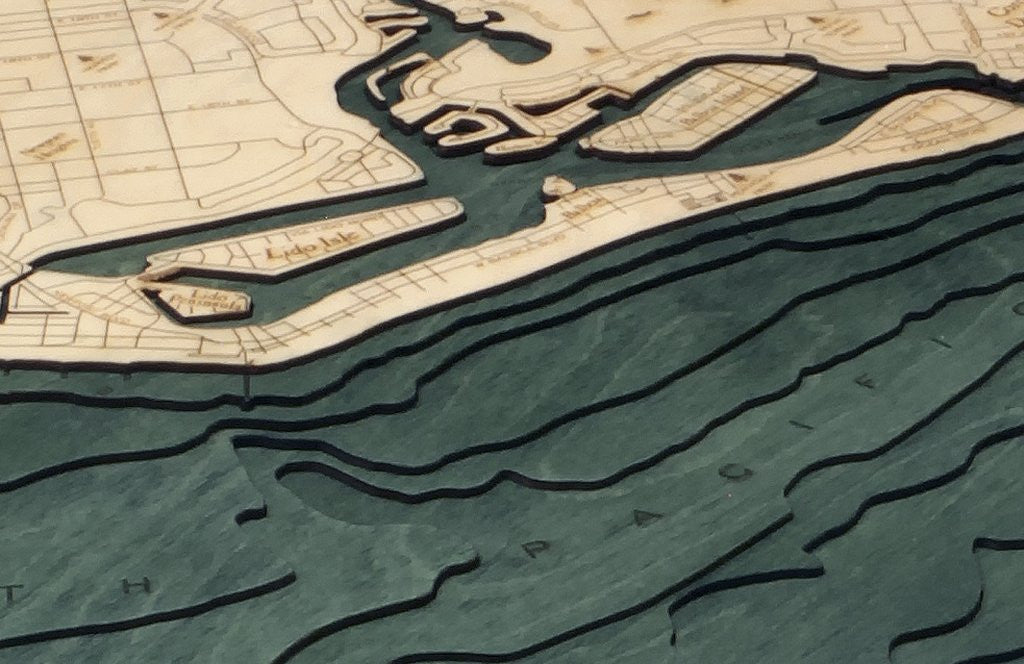 Newport Beach, California 3-D Nautical Wood Chart
ei home
A 3-D nautical wood map featuring Newport Beach and Costa Mesa, in Orange County, California.
The Upper Bay of Newport is a canyon, which was carved by a stream in the Pleistocene period. The lower bay of Newport was formed much later by sand that was brought along by ocean currents, which constructed the offshore beach that is now recognized as the Balboa Peninsula of Newport Beach. Newport Beach is also Home to Newport Harbor.
Points of Interest:
Hungtington Beach State Park, Pacific Coast Highway, Corona Del Mar, Balboa Island, Lido Isle, Santa Ana River, and Irvine Terrace Park.