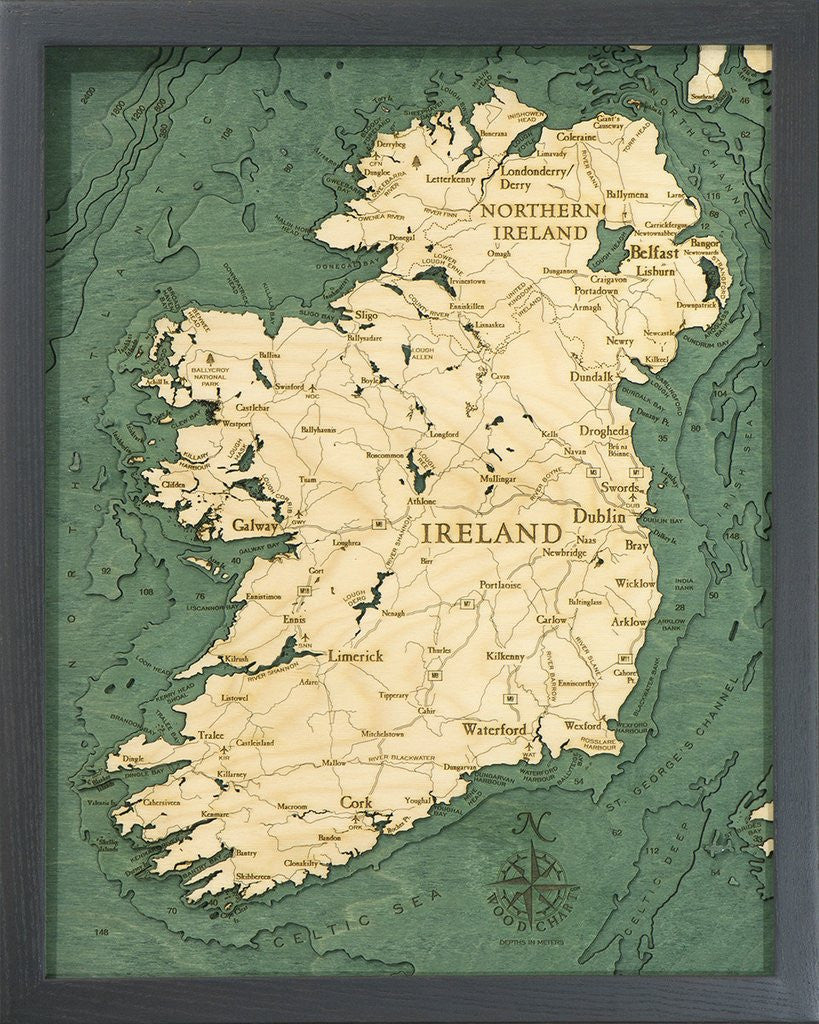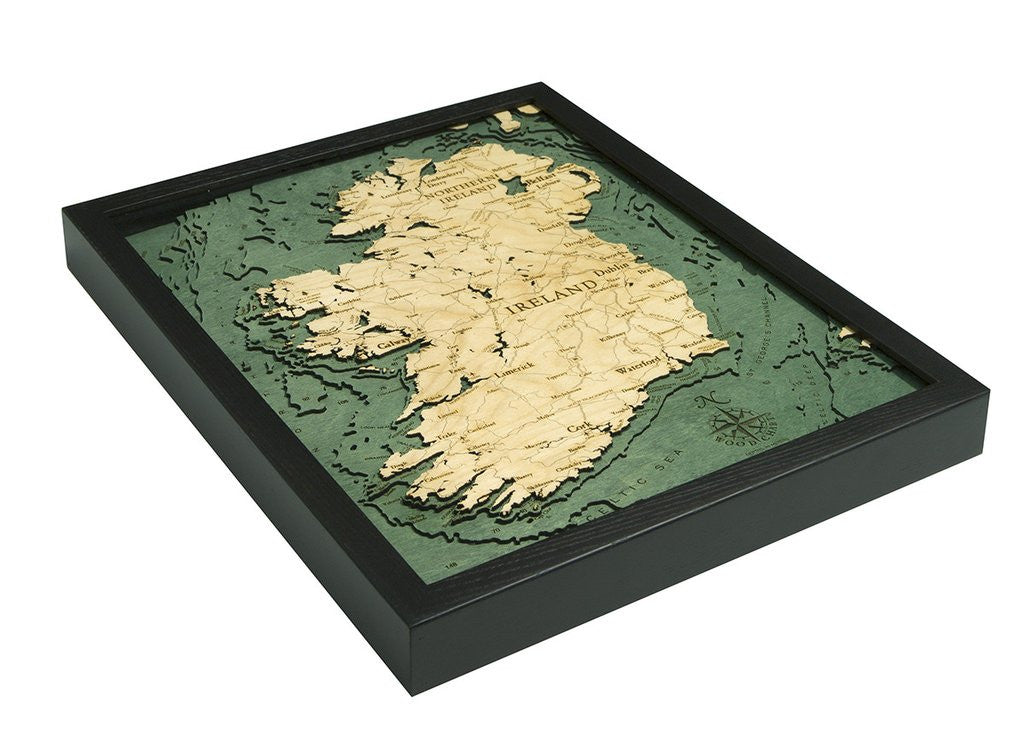 Ireland, 3-D Nautical Wood Chart
ei home
The current population of Ireland is about 6.4 million. The island has a rich culture and history, with the earliest known human presence dating back to 10,500 B.C. The Irish sea separates Ireland from the Island of Great Britain. The Atlantic Ocean is to the west, and the Celtic Sea to the south.
Points of Interest Include: Armagh, Belfast, Brù na Bòinne, Carlow, Cork, Donegal, Dublin, Galway, the Giant's Causeway, Kilkenny, Limerick, Londonderry/Derry, the Skellig Islands, and Waterford.
Our wood charts are made from Baltic birch and have a solid wood frame. They come ready to hang.