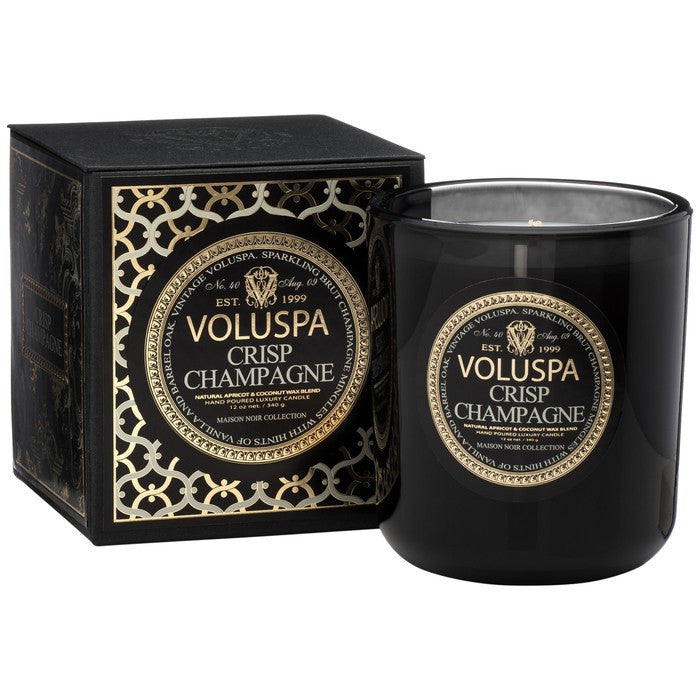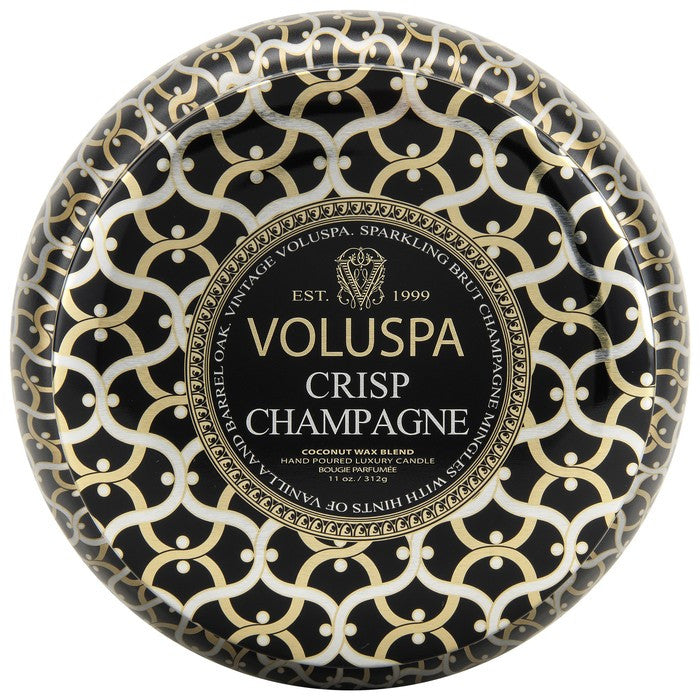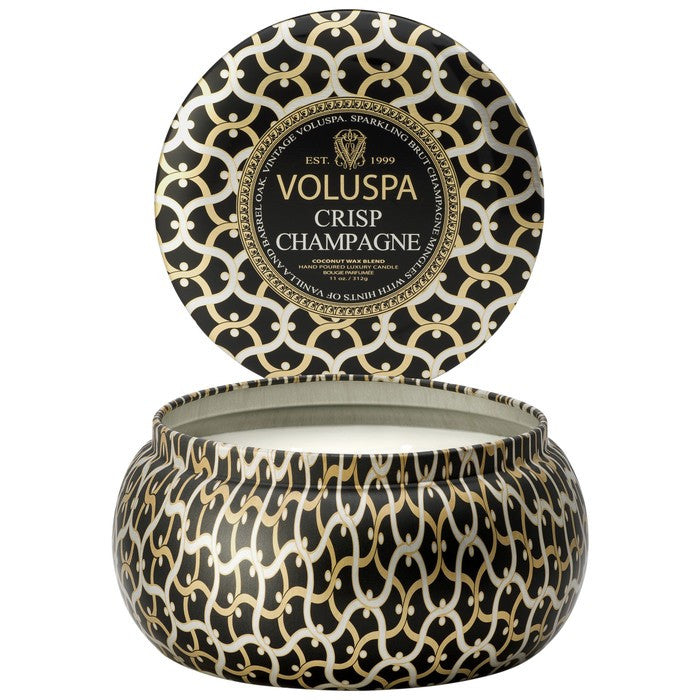 Crisp Champagne Candle
Maison by Voluspa
Crisp Champagne: Notes of Sparkling Brut Champagne, Vanilla, Barrel Oak.
Our clean-burning coconut wax blend is ensconced in a thick, lustrous jar with a deep scoop base that creates elegant light from within. 

Rich colors adorn the crisp packaging, each intentional flourish reflecting the inspiration for the aroma inside. 

You'll love using the jar for jewelry, flowers or decor long after the candle is gone. 


Tin candle burn time is approximately 50 hours.
Glass candle burn time is approximately 80 hours.