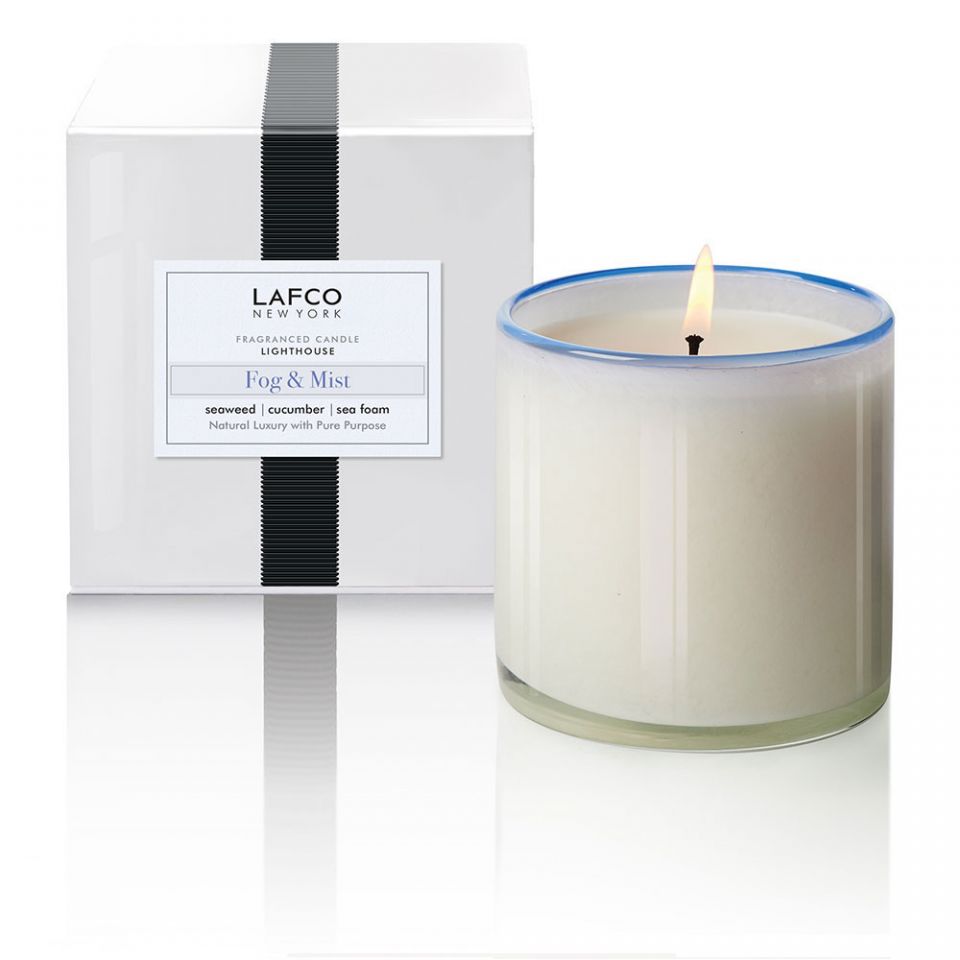 Fog & Mist Candle
Lafco
Fragrance Family:
Fresh
Fragrance Notes:
TOP:
Top notes are the first impression of a fragrance.
Green Apple
Cucumber
Melon
Marine Accord
MIDDLE:
Middle notes are the heart the of fragrance.
Damascena Rose
Lily of the Valley
Mate Absolute
BOTTOM:
Bottom notes are the final and lasting impression.
.

LAFCO candles are hand poured in the USA and optimized to yield a 90-hour burn. Formulated with a specialty high soy content wax which burns cleaner than paraffin. Made with natural essential oil-based fragrances that burns richly and evenly, filling the entire space with fragrance. Each candle is made in a hand-blown art glass vessel whose sophisticated lines and vibrant colors will compliment any space, long after the wax has burned.