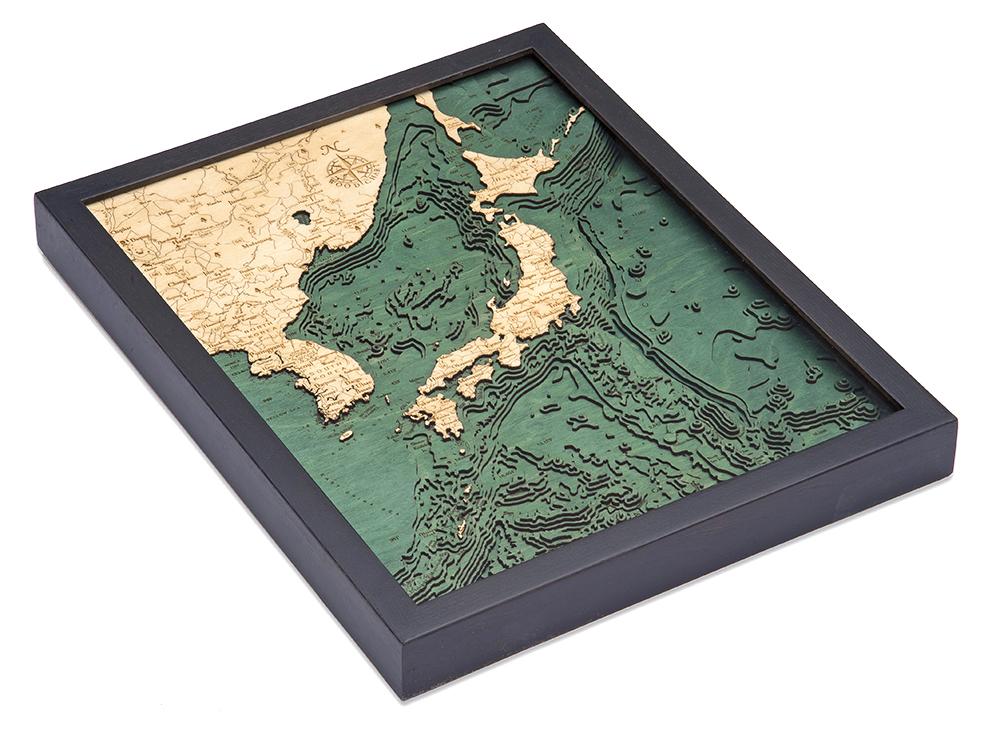 Japan and Korea 3-D Nautical Wood Chart
ei home
A 3-D nautical wood map featuring the Sea of Japan and the East Asian nations of Japan, N. Korea, and S. Korea.
The nation of Japan is an archipelago, made up of five main Islands: Honshu, Hokkaido, Kyushu, Shikoku, and Okinawa. This map includes the Sea of Okhotsk to the north, the East China Sea to the south, the Sea of Japan in the west and the Pacific Ocean to the east. It also includes the Korean Peninsula to the west of the Sea of Japan.
Our wood charts are made from Baltic birch and have a solid wood frame for ready to hang.