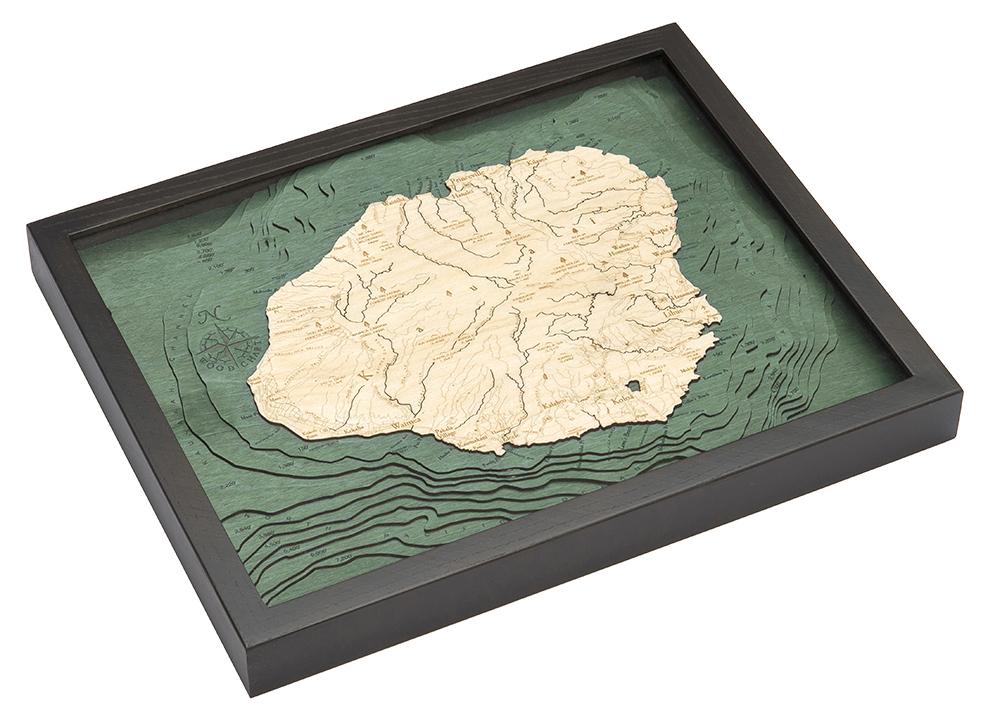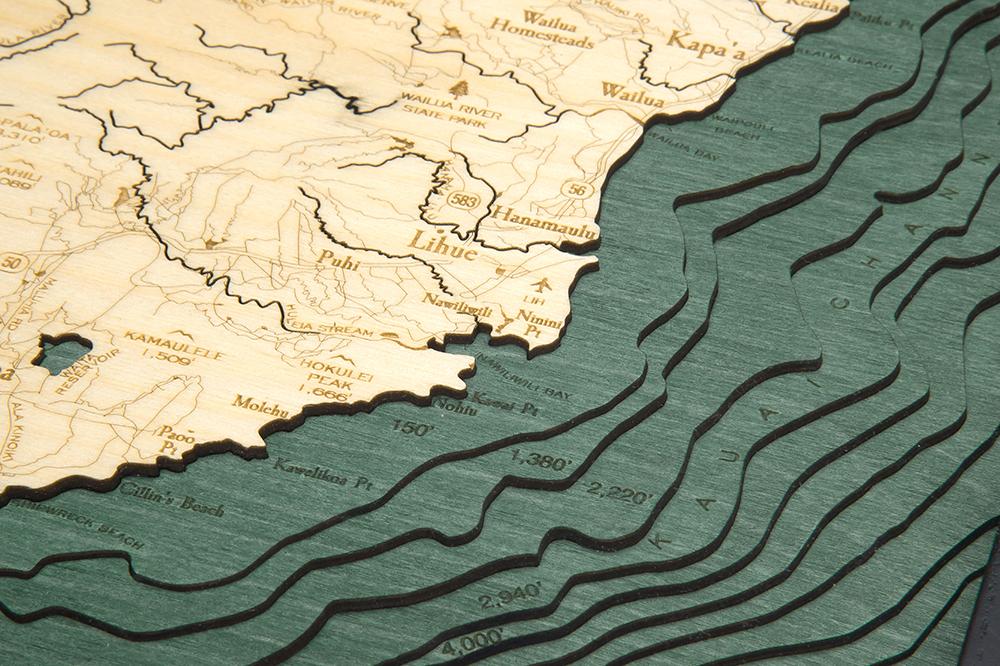 Kauai, Hawaii 3-D Nautical Wood Chart
ei home
Kauai is the fourth-largest of the Hawaiian Islands. It is sometimes called the "Garden Island". It is the oldest and northernmost island in the Hawaiian chain, covered in emerald valleys and jagged cliffs that are aged by time and the elements. Some areas of the island are only accessible by sea or air.
Points of Interest:
Kokee State Park, Waimea, Koloa, Wailua River, Waimea Canyon State Park, Hanapepe
Our wood charts are made from Baltic birch and have a solid wood frame. They come ready to hang and we will provide free shipping within the continental United States.