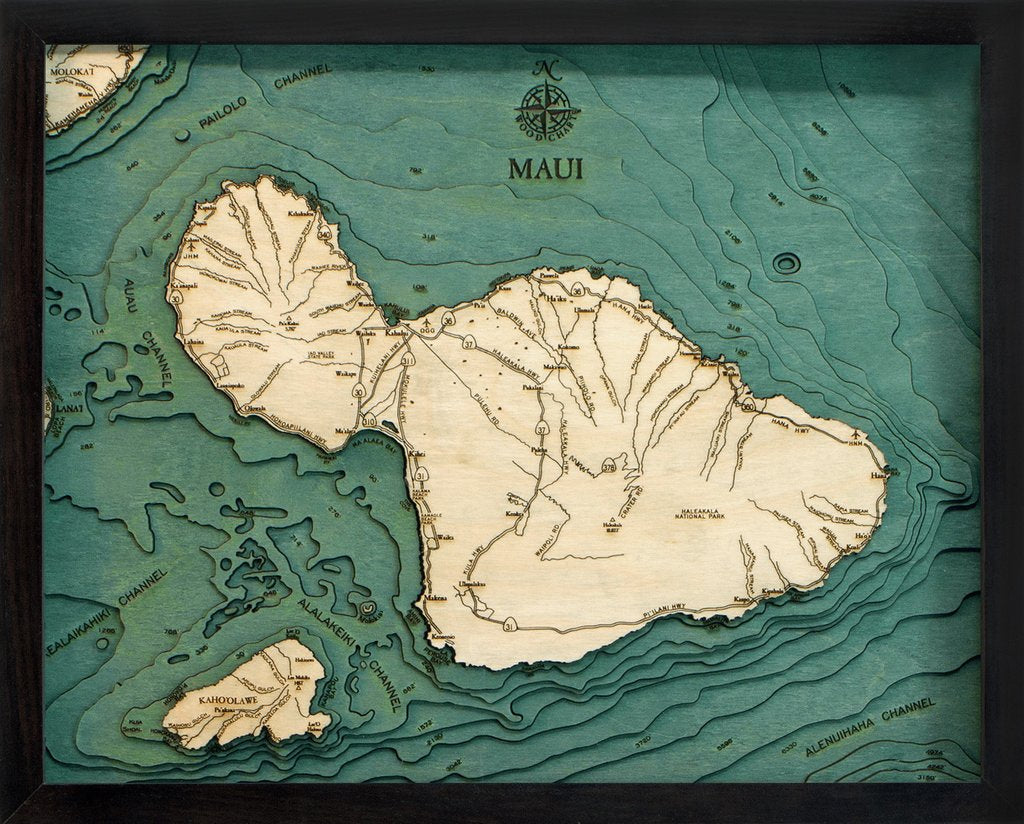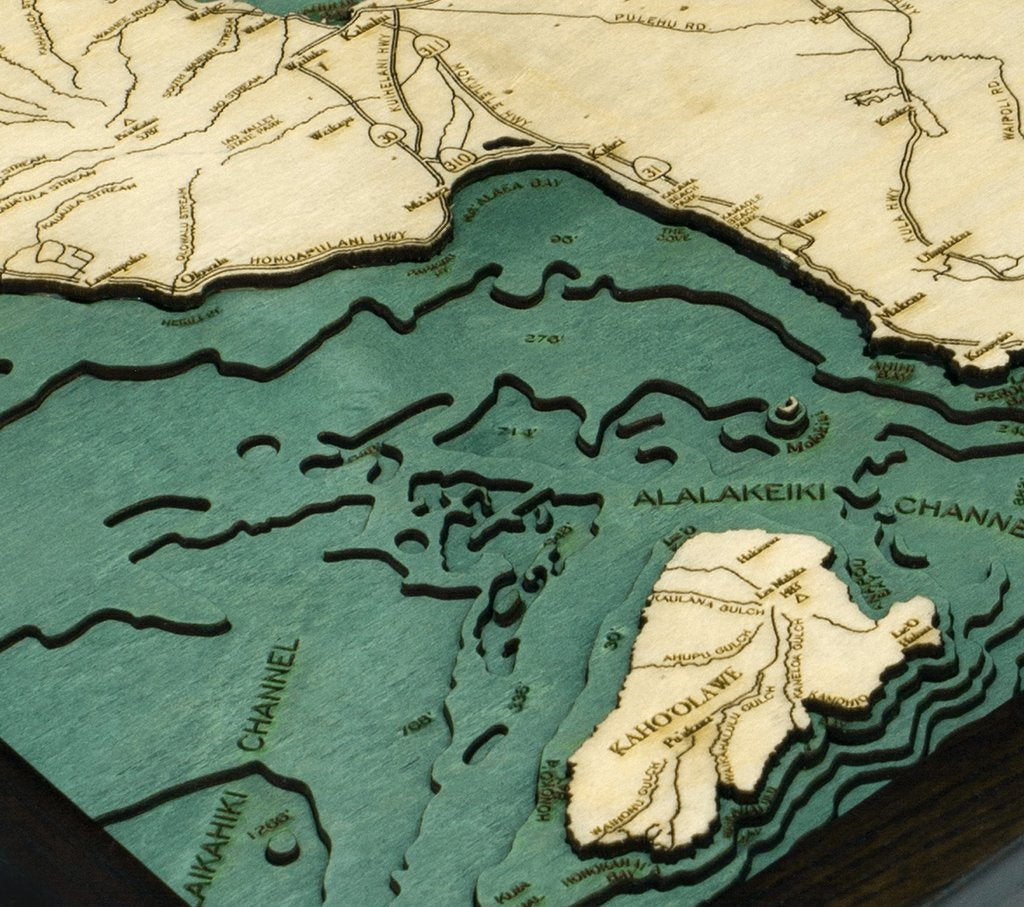 Maui, Hawaii 3-D Nautical Wood Chart
ei home
Maui is the second-largest of the Hawaiian Islands. It is called the "Valley Isle" for the large isthmus between its northwestern and southeastern volcanoes and the numerous large valleys carved into both mountains. Maui is a leading whale-watching center in the Hawaiian Islands due to humpback whales wintering in the sheltered Auau Channel between the islands of Maui county. It is also home to a large rainforest on the northeastern flanks of Haleakalā, which serves as the drainage basin for the rest of the island.
Points of Interest:
Haleakala National Park, Kahului, Wailuku, Makena, Kihei, Lahaina, Hana, Makawao, and Ma'alaea.
Our wood charts are made from Baltic birch and have a solid wood frame. They come ready to hang and we will provide free shipping within the continental United States.