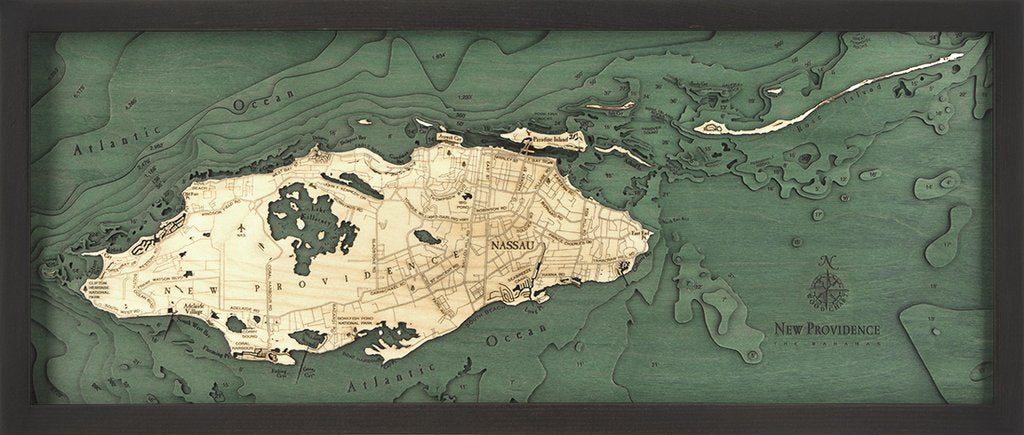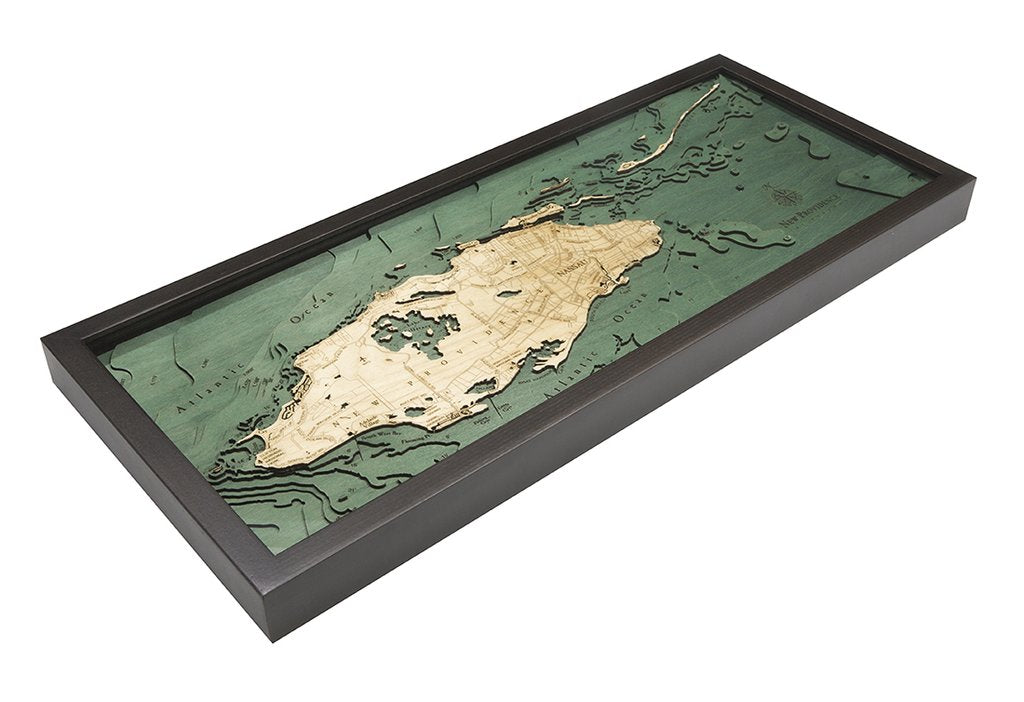 Nassau, Bahamas 3-D Nautical Wood Chart
ei home
A 3-D nautical wood map featuring the Bahamian islands of New Providence, Rose Island, and Paradise Island.
Nassau, located on New Providence Island, is home to 70% of the population of the Bahamas. Due to its attractive harbor, tropical climate, and natural beauty, Nassau has become a popular tourist destination.
Points of Interest Include:
Adelaide Village, Athol Island, Boat Harbour, Clifton Bay, Goodman Bay, Green Cay, and Salt Cay.
Our wood charts are made from Baltic birch and have a solid wood frame for ready to hang.