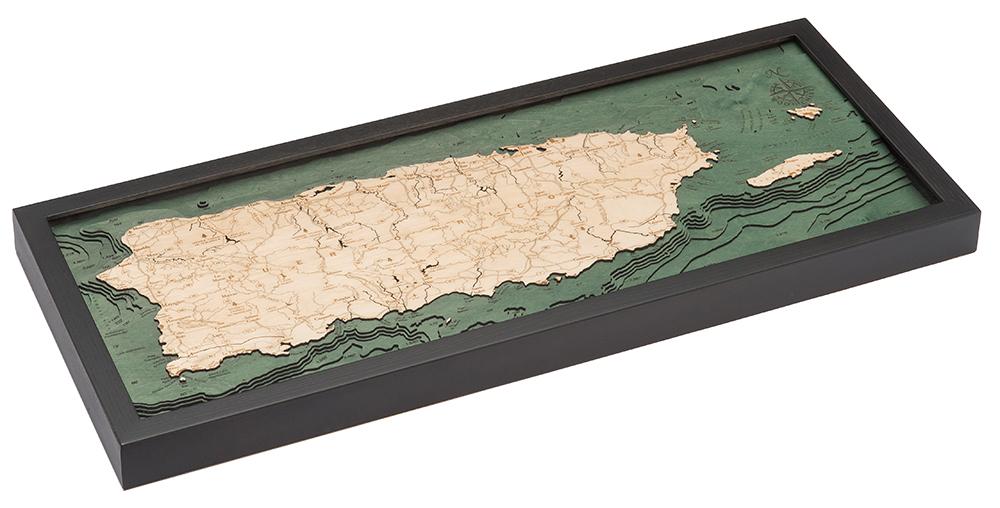 Puerto Rico 3-D Nautical Wood Chart
ei home
A 3-D nautical wood map of the Caribbean Island of Puerto Rico.
Puerto Rico is a U.S. territory with a population of around 3.4 million. It is situated between the Dominican Republic and the U.S. Virgin Islands. It is roughly 1,000 miles southeast of Miami, Florida.

Points of Interest Include:
Arecibo, Arroyo, Barranquitas, Caguas, Isla de Culebra, Isla de Vieques, Ponce, and San Juan
Our wood charts are made from Baltic birch and have a solid wood frame for ready to hang.