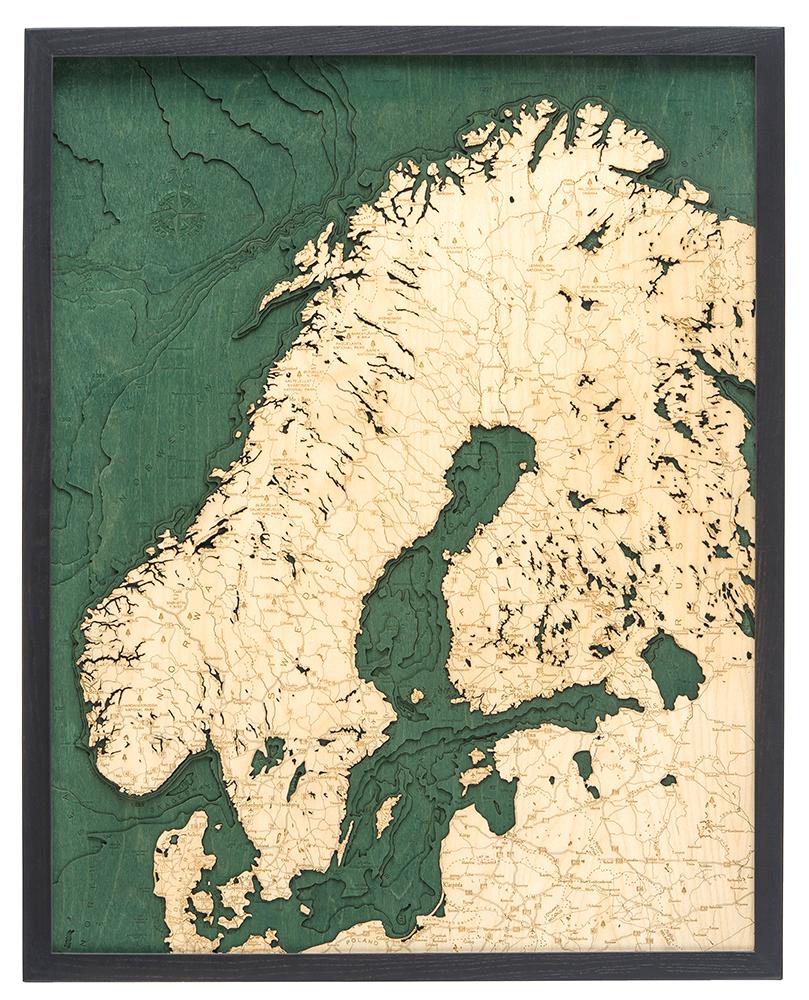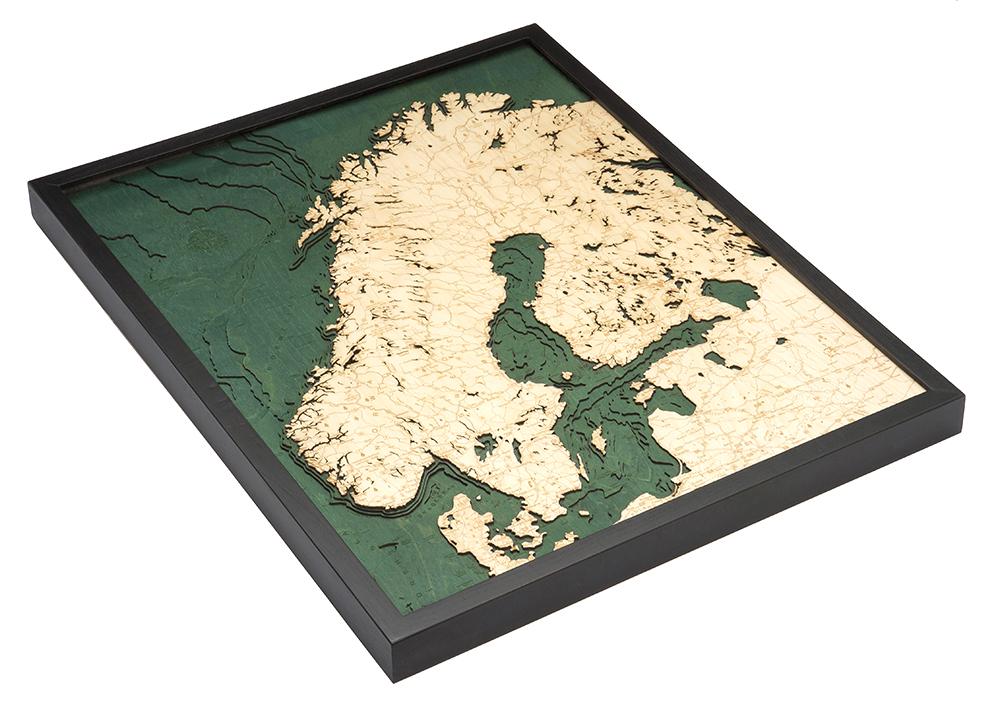 Scandinavia 3-D Nautical Wood Chart
ei home
A 3-D nautical wood map featuring the Scandinavian nations of Denmark, Finland, Norway, and Sweden.
Tourists from around the globe flock to this breathtaking region of Northern Europe to experience the awe-inspiring beauty of Scandinavia's mountains, fjords, and pristine lakes, as well as its culturally diverse and historic urban centers.

Points of Interest Include:
Baltic Sea, Barents Sea, Copenhagen, Gulf of Bothnia, Gulf of Finland, Helsinki, Norwegian Sea, Oslo, and Stockholm
Our wood charts are made from Baltic birch and have a solid wood frame and ready to hang.