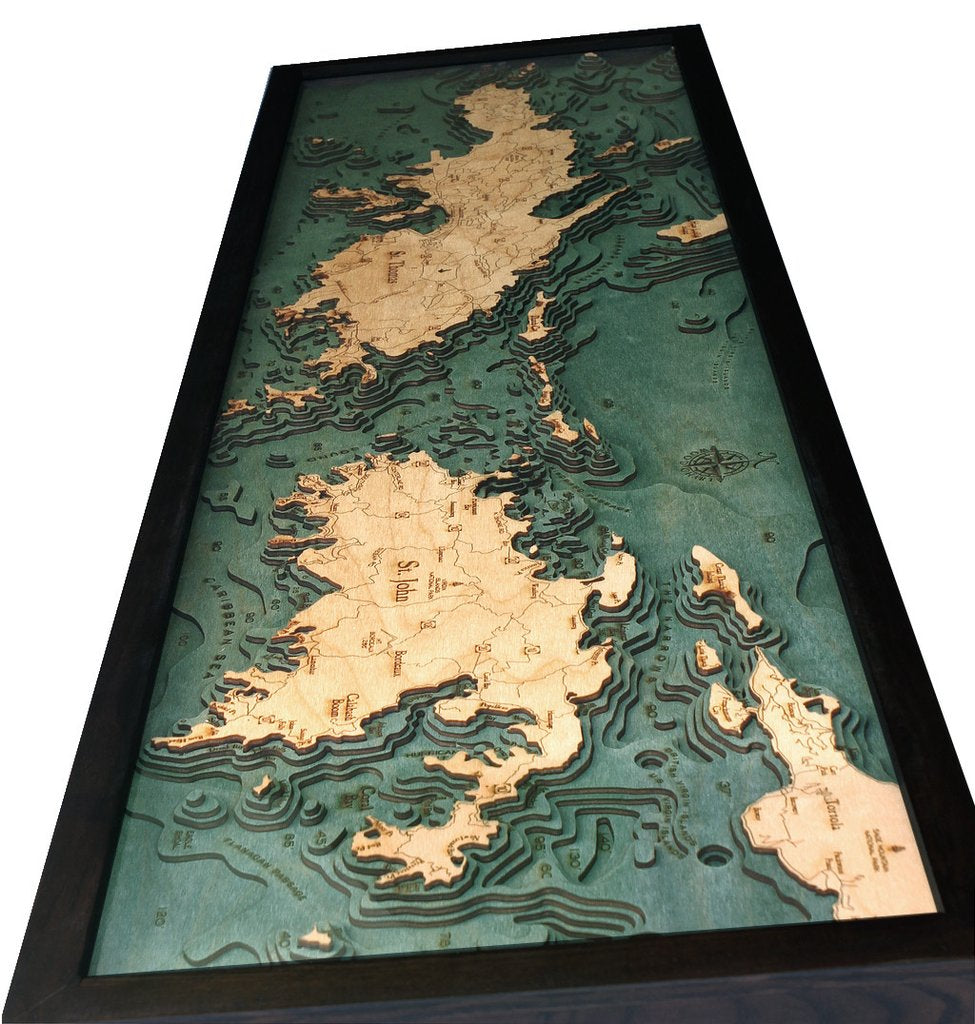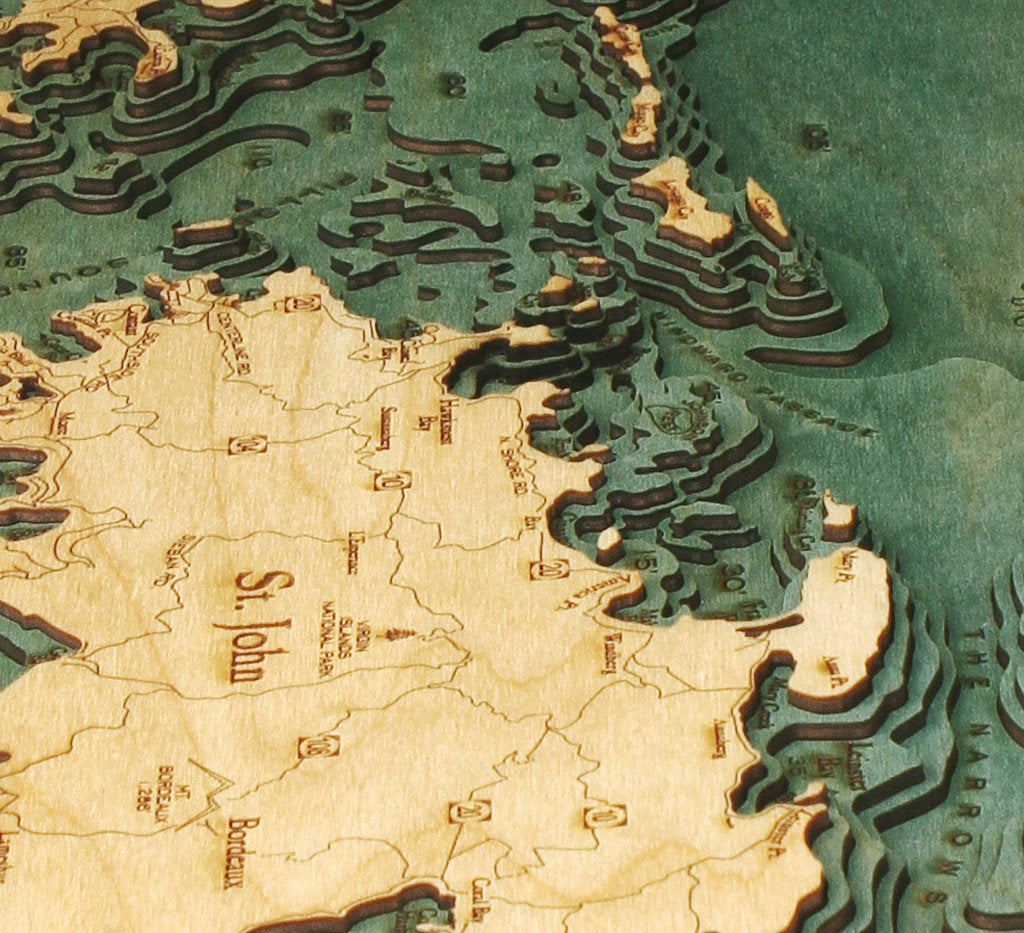 St. Thomas / St. John, U.S. Virgin Islands 3-D Nautical Wood Chart
ei home
A 3-D nautical wood map featuring the Virgin Islands of St. Thomas and St John.
The Virgin Islands are known for white-sand beaches, reefs, and verdant hills. St. Thomas Island is home to the capital, Charlotte Amalie. To the east is St. John Island, most of which comprises Virgin Islands National Park.
Points of Interest:
Crown Mountain, Water Island, Hans Lollik Island, Mt. Bordaeux, Coral Bay, Sage Mountain National Park, and Virgin Islands National Park.
Our wood charts are made from Baltic birch and have a solid wood frame and ready to hang.